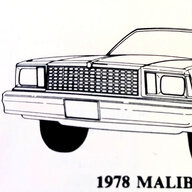 Apprentice
Thread starter
I usually watch Headlight Revolutions page on youtube, to check out any and all aftermarket headlight and light bulb upgrades they've tested.

I did check out dapper lighting's website and really like those 4x6's with the halo rings that double as daytime running lights and turn signals. I might use those on the wife's mailbu I need to start building...

Headlight Revolution tested an aftermarket headlight made Holley and Morimoto, I think its Holley's retrobright headlight series, I'm planning on getting a set for my Bonneville.
Thanks for your reply !! I will consider the most expensive light on the market!!
And I will check out you tube. Dez