Anyone here install their own headliner ? I got the front section up tonight but now Im stuck.
I have no clue how the clips are supposed to go into the trim. Do the little tabs stick out or do they get bent in and go behind the lip as you slide the clip in ? If they stick out like in the photos what the heck do they do ???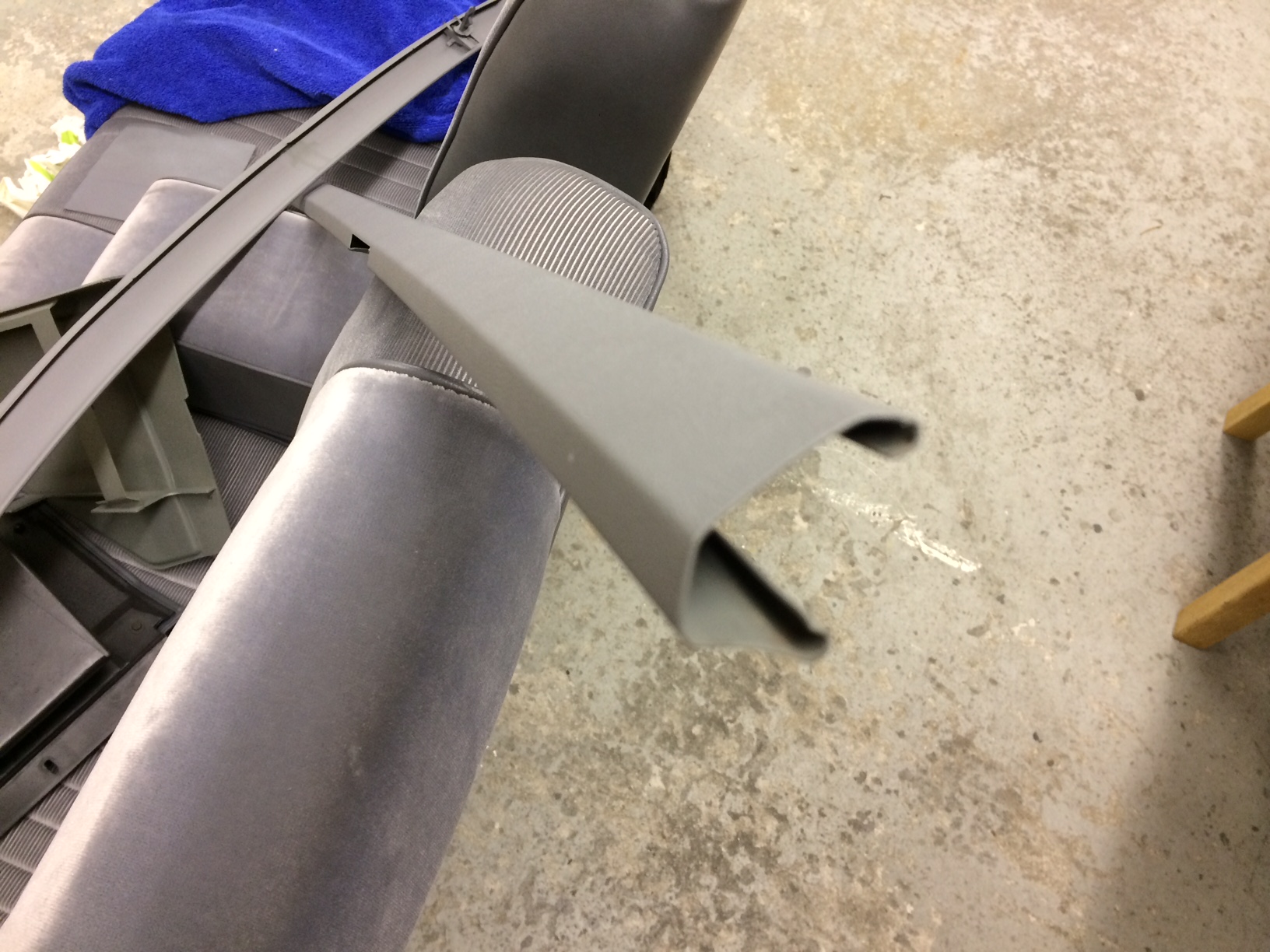 Also there has to be a top and bottom of the clip. Which way do they go ?
And the long trim that goes over the door opening, do they get held on by the three black clips screwed in over the door openings at all ? If they do, do they snap on or do I have to take the clips off, slide them into the trim and put the screws back in ?