Feb 16, 2009
1,394
1,679
113
Since the info probably will get buried in my build thread and the info isn't posted in it's own thread that I found, I thought I would help people out.
Want to replace the rag joint in your G body and have a salvage yard close? Jeep grand cherokees are direct swap. 93, 94 for sure.
POTENTIALLY 95 depending on when it was made.
You can tell the difference easily between early 95 and late 95 (post redesign) by looking at the grill. One goes straight across, one goes down between the headlights
93-94 and early 95
Late 95+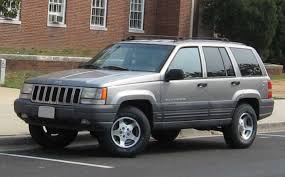 That being said, many of these are missing bumpers and grills from collisions. An easy way to tell from the outside is looking at the fuel door. The 95+ has a finger grab hole to open the door, 93- early 95 have a pull cord by the drivers seat by the door to open the door (think like opening a hood)
Also, a 95 can look like a correct 93-95 body style and STILL have the wrong shaft. I took a shaft off a 3/95 production jeep with all correct signs and still had the wrong one.
When in doubt go 93-94, be cautious on mid 95's.
Look for the steering shafts with steel ends. The aluminum ends appeared on 95 production and are wrong.
Also, I6 4.0 jeeps are easier to remove than the 5.2 v8's.
95+ left, correct 93-94 middle, stock right. This is the steering column side. The aluminum one has a smaller D shaft steering column size.
Installed, no mods needed. Remove bolts, hammer/pry out, install new one.
4

2