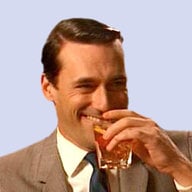 GP403
Administrator
Site Admin
Moderator
Hey guys, I'd really appreciate it if people would stop flagging e-mail from the site as spam, ok? It harms the site's reputation (along with all my sites that I run) and makes it really hard to get e-mail delivered to those who actually do want it. It's not Spam, because you agreed to receive e-mails from the site when you joined up. If you want to change your e-mail settings, pay attention:
There are basically two types of e-mail that come from the site, Notifications and the Weekly Digest.
Notifications are sent when someone replies to a thread you're participating in, someone sends or replies to a conversation/private message, or other similar types of e-mails. You can choose which of these you receive on a per-thread basis (use the "Unwatch" link at the top right of a page) or adjust the default setting for your account by visiting this link:
https://gbodyforum.com/account/preferences
... look for any e-mail related settings.
The Weekly Digest is sent every monday and is controlled by changing the setting here:
https://gbodyforum.com/weeklydigest/
This link is at the bottom of every single one of the weekly digest e-mails you get, if you'd bother to read that far before just hamfisting the spam button.
There is a third type (blast! come in again!) that you might get if you use Tapatalk, and those settings are in your tapatalk app and on that website. You must change those there, not here.
Thanks for being a member here and hopefully this clears that up.