mikeluscher159
Not-quite-so-new-guy
So I'm trying to undo the rats nest that was put into this car back in the day
My father in his infinite wisdom, ordered it with the "Radio Prep Package", so no head-unit or speakers, just wiring
It had (then top of the line) Kenwood cassette deck and speakers put in, but in a pull out sleeve (there's another name for this, can't remember it)
The speakers dry rotted, and the front's weren't put in the corners, because on the Pontiac dash you have to PULL THE ENTIRE DASH to get to the corner 3.5 inch speakers
So they reside in the center, on a metal bracket holding them together (they had there grounds tied into the rear speakers grounds for some reason?)
I pulled the sleeve (PITA), and found nothing but butchered twist and tape B.S, and all but one factory wire cut and disfigured
I ordered a setup from Crutchfield about 3 years ago, and finally got around to setting it up, I learned a few things to say the least...
I went on eBay to source the factory 3 connectors and terminals (black/white/blue) and set to crimping them onto what was left of the factory wiring
Online you'll find many wiring schematics, but most of them are wrong, colors and letter placements on connectors don't jive with reality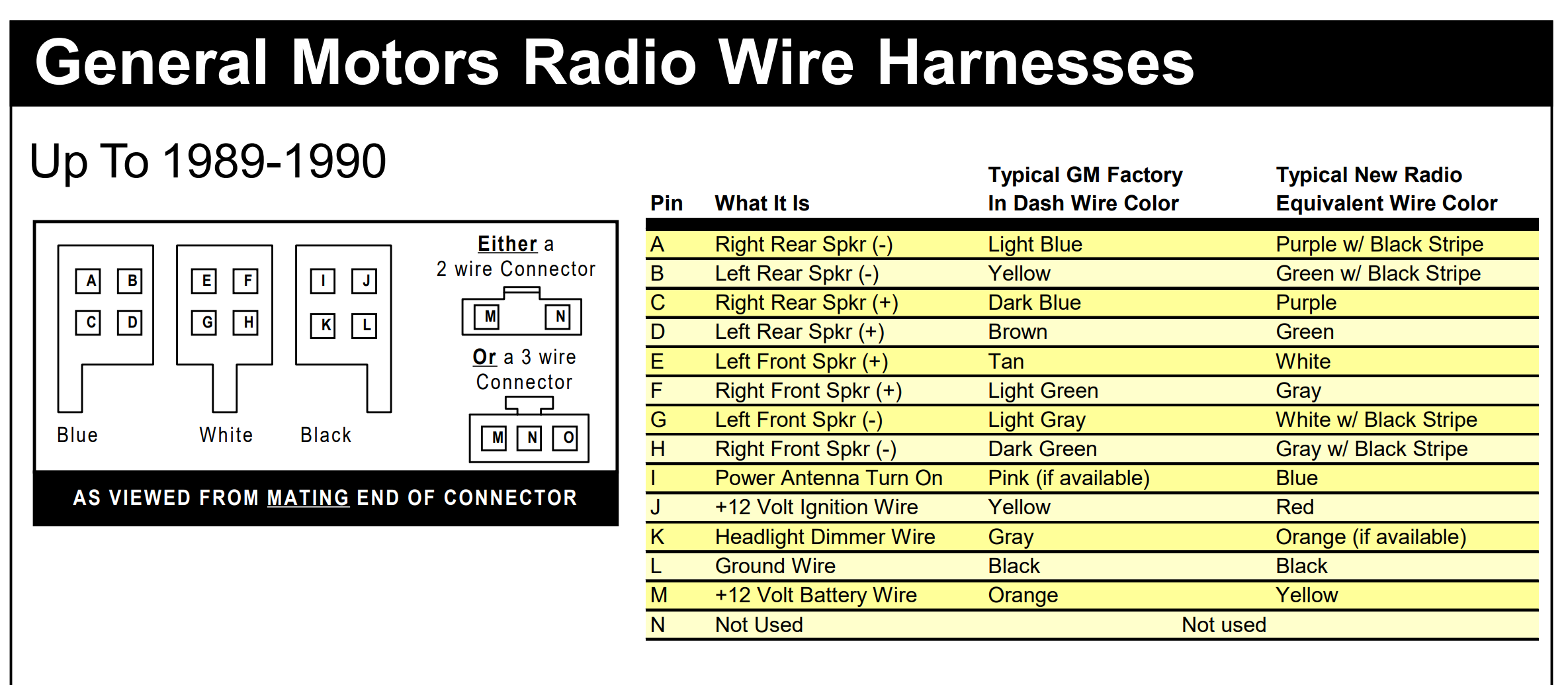 This one is WRONG, the letter placement and several of the colors don't jive with the factory wiring at all, so if your trying to rebuild the factory side of the harness like I am, you'll spend hours de-pinning and re-pinning plastic connectors that are 35+ years old and very brittle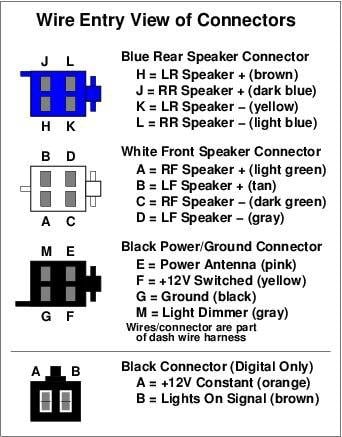 This one is CORRECT, the letter placements and color codes actually jive with the harness and connectors
This is the B.S that was left from the sleeve
Jumbled mess of Retrosound harness, adapter harness to factory connectors, and factory connectors with wiring
Solder it up

Some tape, now we're ready to plug into factory wiring, which we have to reinstate...

Eww...
Coming along...

It Lives!
Now, to work out the details, I need some help
I really don't want to pull the dash to install the end speakers, I'm considering one of those Dual Voice Coil units for single front dash positions
Does anyone know what size the center position is?
And is there a mounting or finishing kit/brackets for the front of the radio, because it's brackets aren't wide enough to use the stock 4 mounting holes, I gotta put something around it, right?
Because it's smaller than the dash bezel, and it'd look pretty stupid?

Anyone else been down this road?
Any and all thoughts welcome
Thanks
-Mike