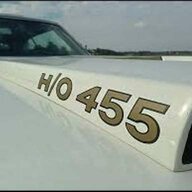 69hurstolds
Comic Book Super Hero
I've seen a lot of things in my life, but I never knew selling old parts boxes that aren't even complete, nor have a part number even on them since the flap is missing was even a thing....I'm going to be careful and save all my parts boxes and sell them separate from the parts I use. People will try and sell anything.
http://rover.ebay.com/rover/1/711-53200-19255-0/1?icep_ff3=2&toolid=10001&campid=5335822911&icep_item=183453397283
For $99.99 (oh, and you get BOTH boxes!!! Yay) I was expecting some Olds valve covers...but no. Reading the details you only get the boxes. For what? Reminds me sort of like from Tommy Boy...