If any of you guys have a Jeep shaft like mine you may want to take it off and check it over really good.
Mine came apart yesterday as I was out for a drive,fortunately I was going slow.It was scary turning the steering wheel and the car didn't turn.
I had got mine from someone on one of the forums several years ago,I don't remember who I got it from now.
But it turns out that ones like mine are a three piece shaft.There is the first part that bolts to the steering column,then the second piece that presses into the first with a big rubber bushing,then the bottom telescoping part that goes from the steering box that goes into the second piece.
It would appear that the big rubber bushing wears out after time and will allow the second piece of the shaft to slip out of the first piece,and then you don't have any steering.
After I looked it over and realised what had happened,I took the whole shaft over to my friend Leon and showed him.Leon is a very interesting man and he actually owned the Monte twice many years ago.
Anyhow,Leon wanted to drill and tap the shaft and put a bolt in it,but I thought it would be better if we welded it,so Leon fired up his MIG and welded it together.It isn't going to come apart anytime soon now !!
Heres a couple of pictures.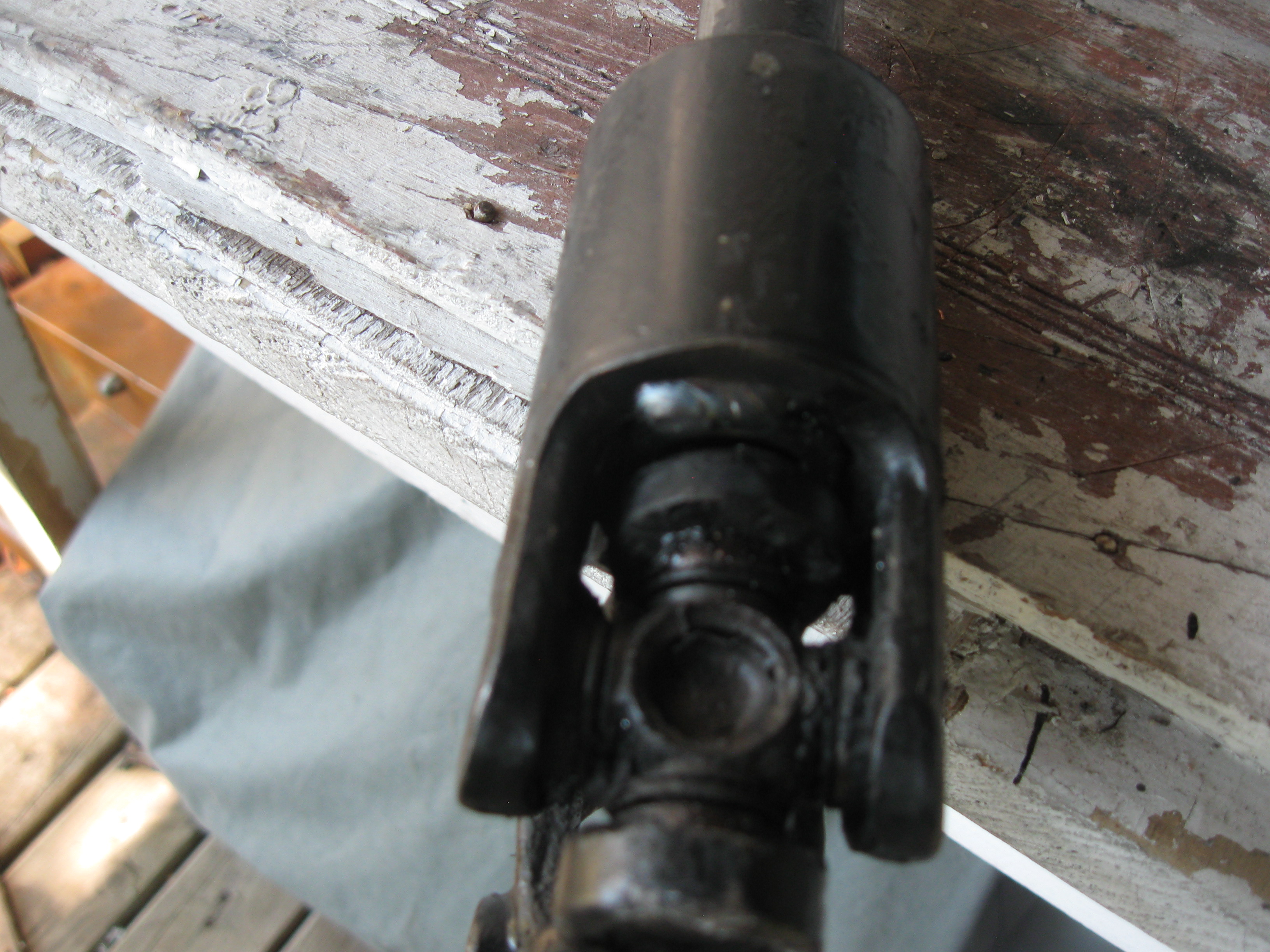 Guy
4