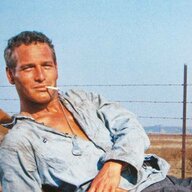 joesregalproject
Comic Book Super Hero
Small update but it feels like a big one for me. I got door panels in today. It's been 6 1/2 years since this car has had door panels in it.
I vacuumed out the insides of the doors to get any loose dirt/dust out. Then sprayed in my Transtar Amber Rustproofing and let it tack up. Last night I made vapor barriers from some black visqueen leftover from another project using the old paper vapor barrier as a template. I stuck those on with 3M strip caulk and a couple pieces of book binding tape for good measure. I had to drill new holes for the upper panels since they are different than the originals. I reused my jute padding insulation as it was nearly like new. Then stuck the door panels on with all new clips. I still have to put the armrests on but I have to dig them out of the attic yet.
I need to find or make some screw covers for the uppers since they were missing from the car I got the panels out of. Shouldn't be a big deal. These door panels aren't perfect but man are they better than what I had and certainly better than nothing. So for the forseeable future they'll be just fine.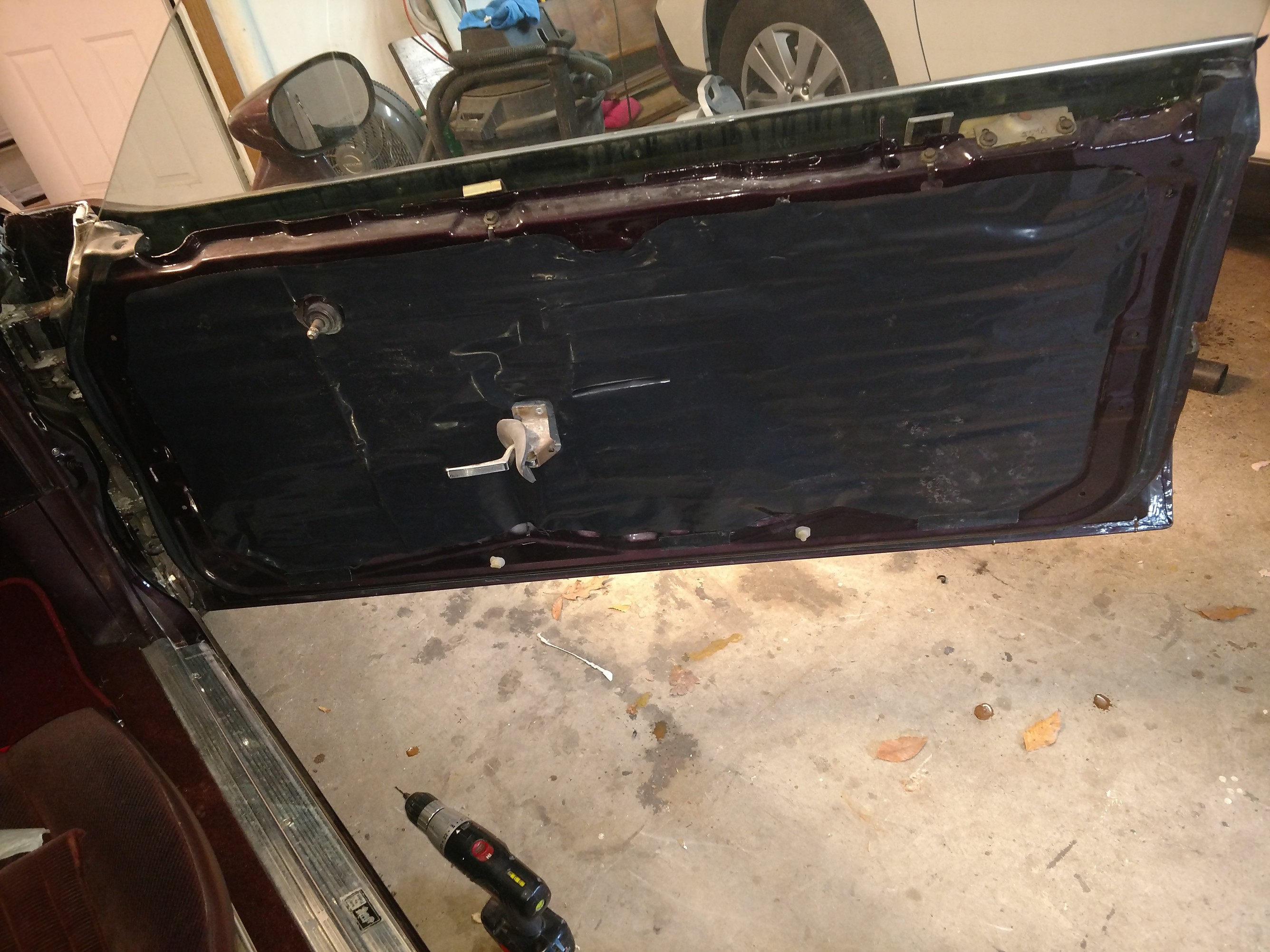 I also had one tire that didn't match the other three, so I found a matching tire and took them to work and swapped them, so I now have 4 matching wheels and tires. The tires are a little small but they have decent tread and aren't dry rotted. Plus they were free so...