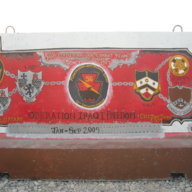 pagrunt
Comic Book Super Hero
It was a messy commute this morning but the Subaru did well despite everyone else sliding all over.
OK you (& like everyone else) now owe me a royalty for driving that stretch downtown. That is where Wylie Ave used to extend to downtown & where my great grandfather's phamacy was before they Igloo was built.
Back in the day Ol' Dante was the man cause of his "unoffical" connections to certian Italians.
Up here in the Armstrong/Indiana counties area was hit & miss this morning.