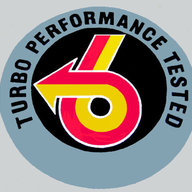 Feb 7, 2019
1,390
1,884
113
(Not sure if this has ever been posted up, did a search on the forum with no results, so here we go!)

Its the winter months and for most in this country, cant get to or for that matter, WANT to go to a salvage yard when the weather is so nasty. Lets get everyone in the fever and treasure hunting mood by posting up past or current G Body finds in yards you may have visited. Someone out there has pictures or a story of something they have/had seen and wish they could take home with them I'm sure, its even happened to me.

No Picture, but will share the story. Was in a local yard and someone had junked a beautiful Oldsmobile Cutlass, it was late 70's (78/79) No rust, shinning paint and NICE interior. Guess the transmission was toast, they wouldn't sell it to me, so I purchased a few parts instead, just a shame to see that!!