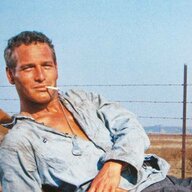 joesregalproject
Comic Book Super Hero
I know there a quite a few guys on here (myself included) that have been following the slow death of Sears and K-mart. My local Sears is now closing.
https://www.cnbc.com/2018/01/04/sears-is-closing-more-than-100-more-stores.html
The 1008 Ross Park Mall Drive Pittsburgh, PA store is on the latest list of closings. Now I've got to drive to the far opposite side of town if I have to exchange anything and that store is significantly smaller. I still have a local Kmart but there are more drug addicts inside than there are items on the shelves. I almost can't believe it's still open. Now if any my Craftsman stuff breaks it's going in the trash and I'll be replacing it with AutoZone brand stuff.