I tore into the wife's Envoy today, the oil leak was driving me nuts. Boy was that fun, it has the GenIV 5.3 LH6 with AFM and diff guts bolted to either side of the oil pan. No wonder it leaks. Anyway, I was all excited gonna put the AFM shield on and quit burning oil, until. . .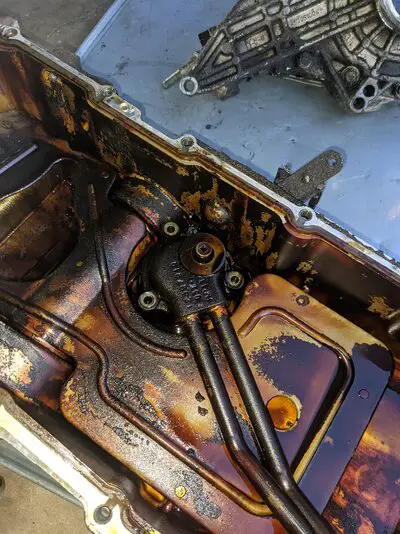 Yeah that's not the pan in the TSB. I reread the TSB and it excludes the GMT360. M'fer! So now I wonder, does that apparatus spray straight up at the pistons? If so, I'll just bend up some .060" sheet metal I have here in the garage to shield that hole, clean it up, and send it. Paging
motorheadmike
if he isn't banned or something.