We're slowly moving forward on the LT1 swap into the 79 Malibu wagon. Since the car may eventually get twin turbos, we though it a good idea to try and mount the PS pump and alternator low on each side to leave the topside open for turbo mounting. We reached a solution with odds and ends we already had.
The old school PS pump that was running in the car on the other 350 was installed by making a spacer bracket and bracing bracket. I found a single V belt pulley on another older 350 engine we have in the corner of the garage and with some spacers it bolts up nice to the front of the stock LT1 serpentine balancer. So, the PS pump will be driven by a V belt off that pulley. There are three mounting points with two adjustment slides. A 39" belt has us in the middle of the adjustment zone.
If you are familiar with the stock LT1 acc bracket from the 94 Z28, it has all accessories mounted on the passenger side. We cut the upper portion off of that bracket leaving only the lower portion including the tensioner components. We used this
alternator
because its got decent power at 100 amp and it's physically small enough to squeeze beside the frame rail after a bit of clearance grinding on the case and bracket. This lower position on this stock bracket normally holds the AC compressor on the stock Camaro. Luckily the alternator will line up and with drilled mounting tabs, spacers, longer bolts and a fabricated upper support bracket, we're in business. Clocked the alternator to get the best option for wiring hookup. The belt in the pic is a longer one mocked (see vice grips clamping it short). Our final belt here will be 6 rib 40" in length.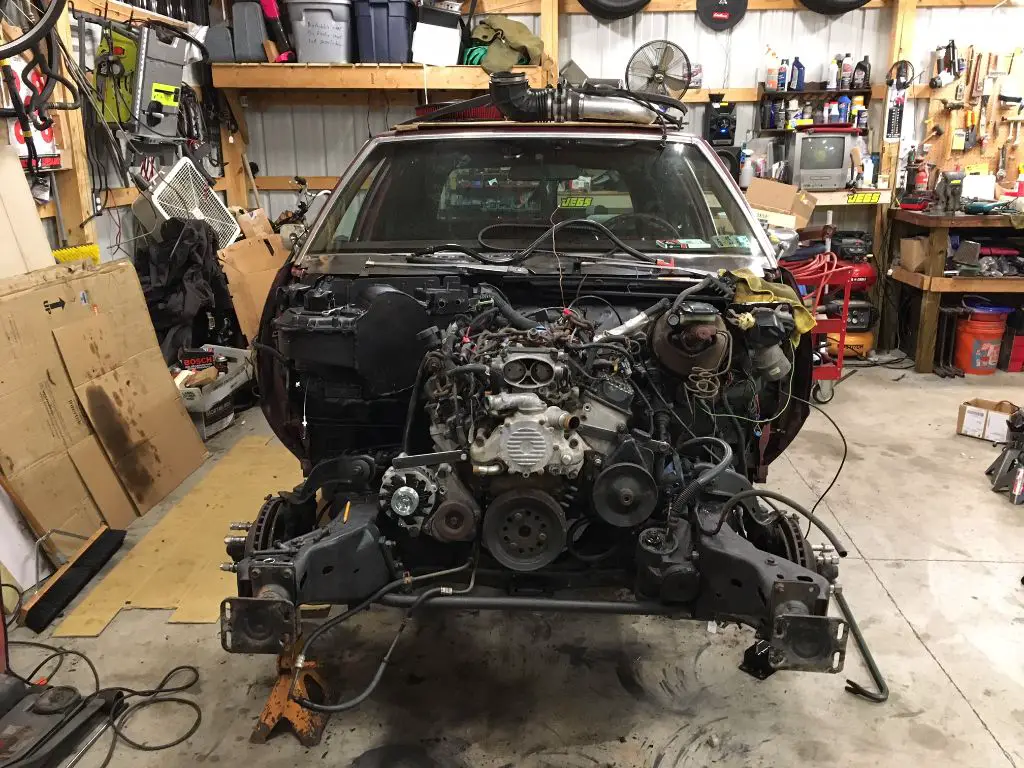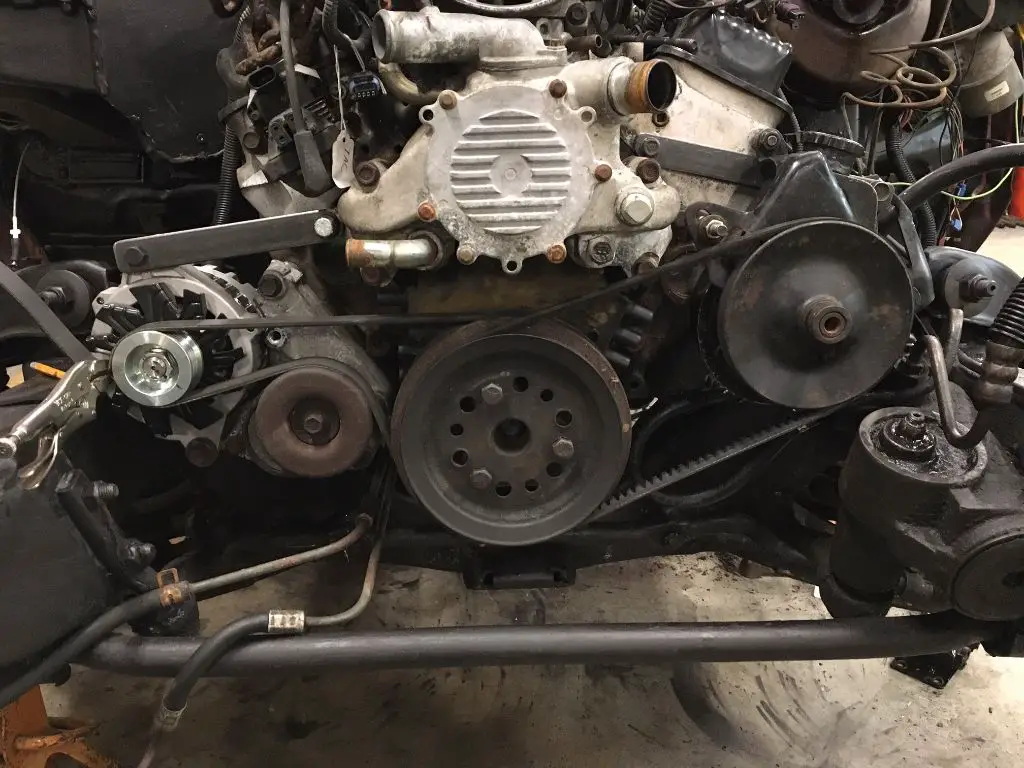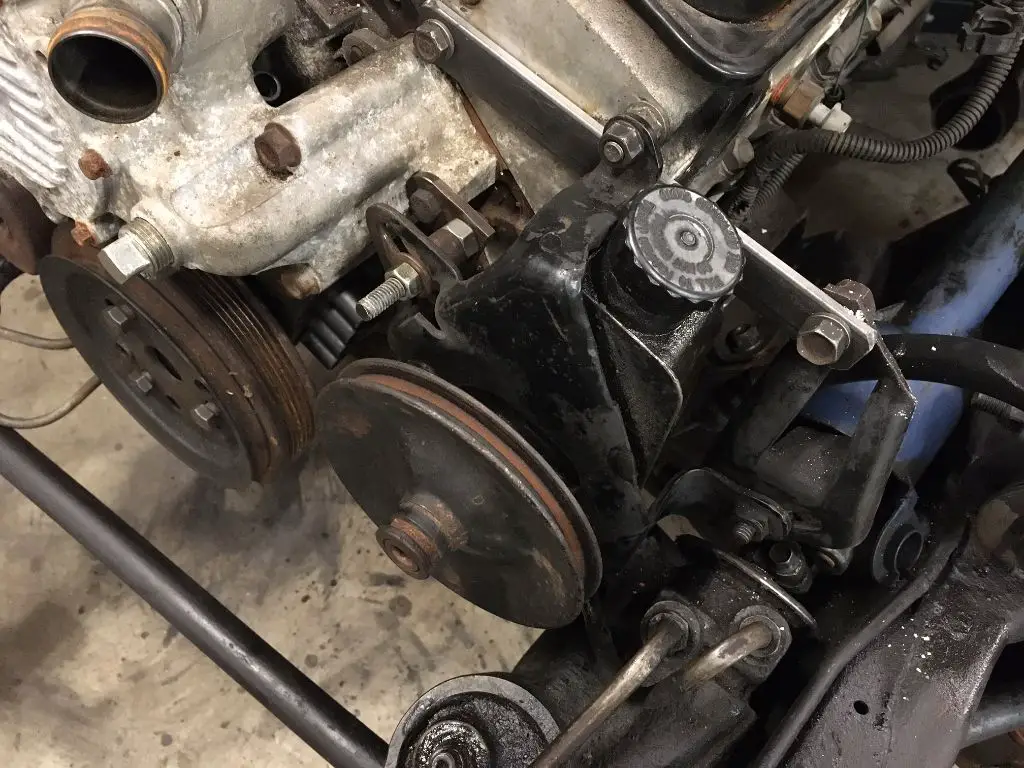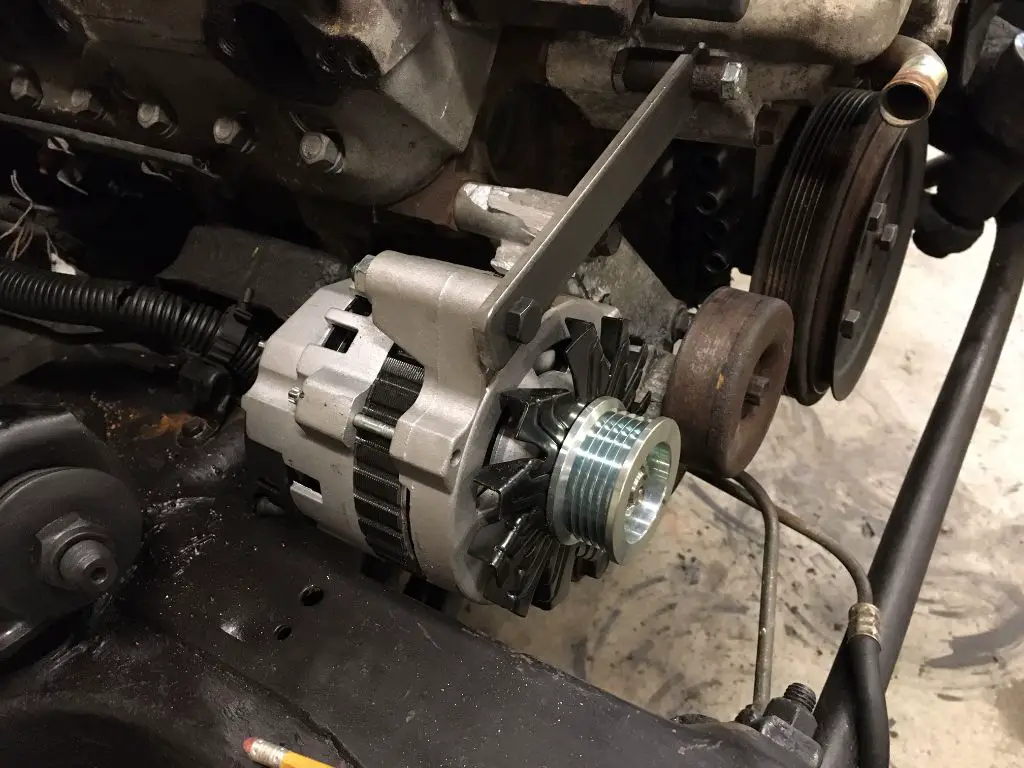 Last edited: