To make it a little easier to follow, I've broken my build down to three parts. This thread, the body;
The 500 Caddy Swap:
viewtopic.php?f=13&t=25458
And the 9" Build:
viewtopic.php?f=14&t=25389
This started when I bought an 83 El Camino to use as a parts truck on an 84 El Camino project I was building. It wasn't real pretty but hey it was a parts truck and it had beautiful bumpers and several other odds and ends that I needed for the 84 and it was cheap ($250).
I'm not real sure what the previous owners plans had been but it had a roller 305 with a serpentine belt sep up in it and AC/Heater delete plate. I figured I could part the belt setup and engine for almost what I spent on the truck so it was pretty much win win. It also had a very nice 78 Malibu/El Camino front clip I could make a few bucks on.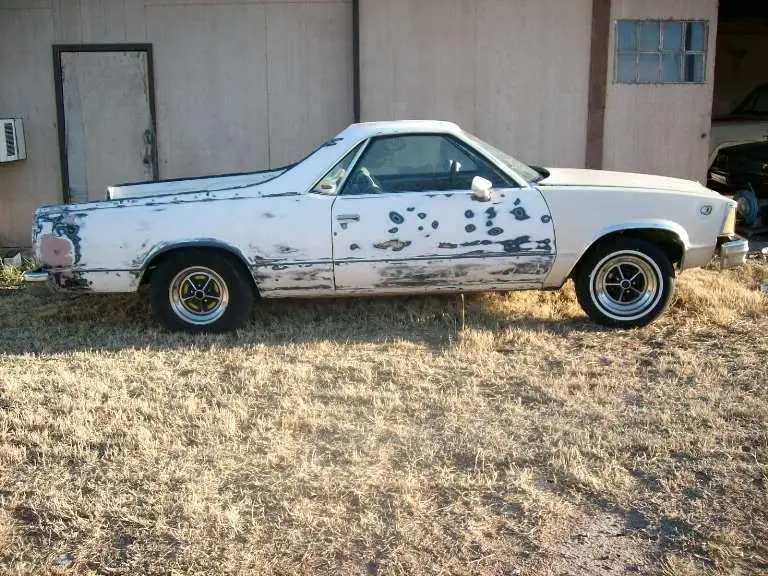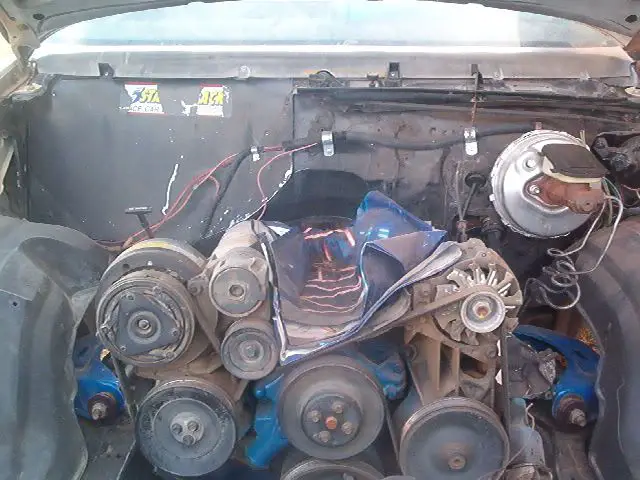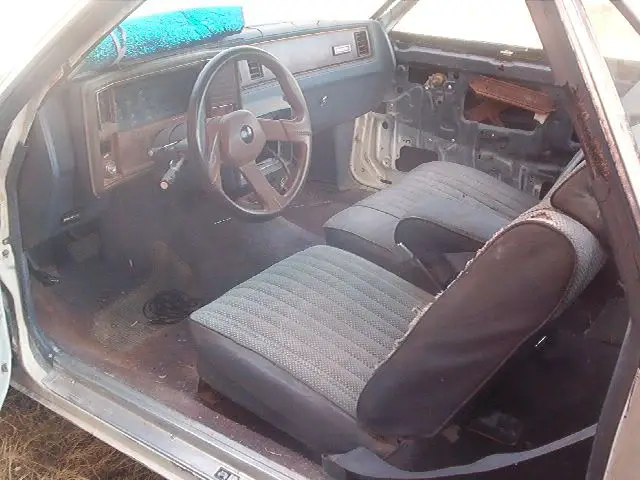 The more the El Camino sat beside the shop the more I thought it would be a good home for a 500 CI Cadillac engine I had set aside year ago. Overall the body wasn't too bad, it needed the floor behind driver's seat and drivers door striker repaired, there was also some pretty bad rust thru in the bottom of the passenger door.......all of which I figured would be pretty easy to repair.
I made a trip to the local wrecking yard a few days after I decided to build the 83 figuring on finding a door and maybe a few other odds and ends. I scored a bunch of nice burgundy interior pieces from a Monte Carlo that was going to be crushed.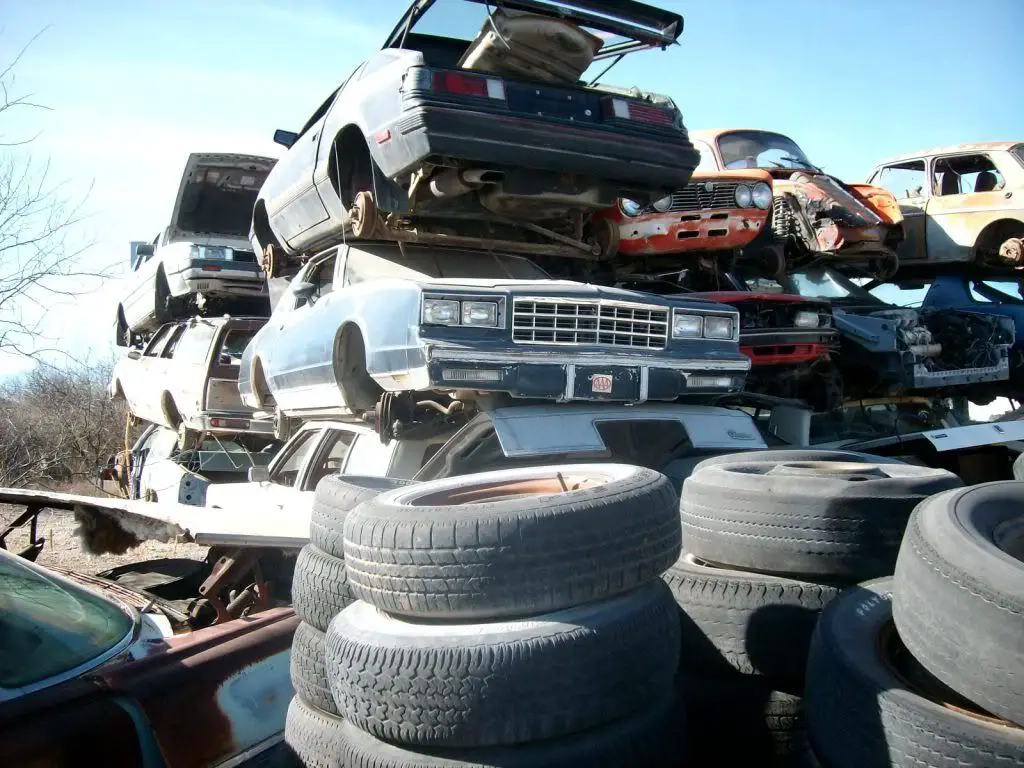 I wandered over to a 78 Monte Carlo that had been in the yard for several years . I had seen a picture of an El Camino with an 80 Monte nose on it and the more I looked at the 78 the more I thought why not, I had always really liked the body lines on the early Monte's. The sheetmetal was very straight and rust free and what really sealed the deal was that the Monte had the F41 suspension, power drivers seat, power windows, power door locks and a beautiful unmolested wiring harness. Before I left I had made a deal on the Monte ......yeah, I bought a parts car for the parts car LOL.