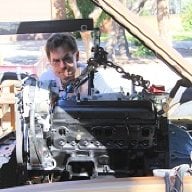 Living in the Past
Supporting Member
While searching nationwide for some bits and bobs, this came up.
Nice, sold, dent and rust free bare Monte Carlo body. Door / rear window / quarter window / chrome trim dont come with it Excellent for wreck repair or skinning a race car Other G body parts...
$400 sounds like a deal if you have a cancer victim and the ability to fetch.