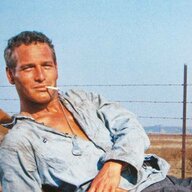 joesregalproject
Comic Book Super Hero
There have been plenty of rant threads lately so now it's time for my rant. I own a 2004 Toyota Camry LE that my dad bought new in 2004. My dad was going to trade it in around September 2014 on a new Camry. Instead of him trading it in, I bought it because it still ran good and it was a nice reliable car. It's also the car I learned to drive on. So between September 2014 and about August of 2017, I put about 35,000 miles on it. And I did a ton of maintenance to it. But around August of 2017, my older sister (who still lives at home) was starting a new job and needed a car to commute. I had other vehicles I could drive, so I agreed to loan it to her, so long as she took care of it, pitched in for some maintenance costs and gave back when she didn't need it anymore. The
only
other thing I told her she had to do, was check the oil level every two weeks. The car has a 2AZ-FE 4 cylinder and they are known for burning oil. At the time, it only burned around a quart every 2000 miles. Not bad by 2AZ standards. I even sent a used oil sample away to Blackstone labs for analysis and they said it looked great. I still have the paper from them somewhere.
I showed her how to check the oil, how to add oil, and how to know when the oil needs changed. I told her I would change the oil. Just let me know when it needs done.
And I maintained the hell out of this car. At the time she started driving it, parts that had been replaced within the past 6 months were- 4 new struts, new Akebono brakes on all 4 corners, new ball joints, all 4 tie rod ends, new front and rear sway bar bushings and links, rear wheel bearings, oil pan gasket, valve cover gasket, intake manifold gasket, NGK Laser Iridium spark plugs, catalytic converter, exhaust midpipe, all the exhaust hangers, Denso alternator, AISIN water pump, radiator, serpentine belt, all engine mounts, 4 new tires, new headlight housings, replaced and painted the rear bumper cover, and I know I'm forgetting stuff. When I gave it to her-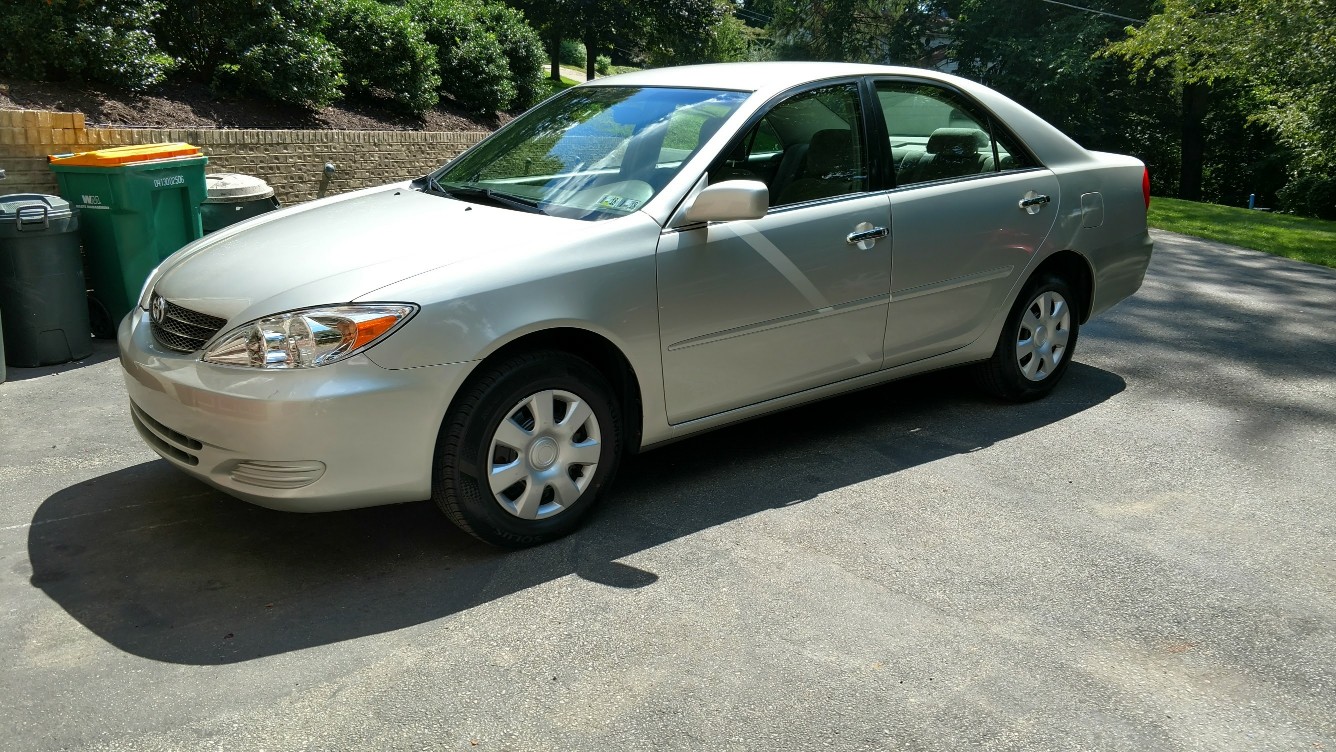 Long story short, she never took car of it. Within a month of me loaning it to her, she already wrecked the rear bumper. When I loaned it to her, it had a couple door dings in it. Now there are about 15 mystery dents that she has no idea how they got there. She used a shovel to clear snow off of it and gouged deep scratches into the paint all over the whole car. It's now missing 3 of 4 hubcaps.
She never checked the oil. Never. Every once in a while I'd go out and check it on my own when I had a chance, and oftentimes it was so low it wasn't even registering on the dipstick. Id remind her time and time again to check the oil every two weeks. She'd never let me know when it hit 3000 miles on the oil. Id put a sticker in the window with the mileage on it and tell her "when it hits that number, tell me." I've explained to her at least 30 times that the car burns oil, it needs added between changes. I showed her again how to check and add oil. In this entire time, I still don't think she ever learned the difference between adding oil and an oil change. I've been telling her for a year the car
will not last
if you keep running it low on oil. She never checked it, never told me when it was due, nothing.
Currently the car sits at 215,000 miles. So today she tells me she thinks the oil needs changed because the oil light came on while she was driving it.
I said "Woah, back up. What oil light? The service engine soon light, or the red oil pressure light?"
She replies, "The red one that looks like a genie bottle."
Me: "Did it go off or stay on? Did you keep driving it? Have you checked the oil lately like I've been ****ing telling you for two years?"
Her: "It stayed on, I kept driving it, what was I supposed to do? No, sorry I haven't had time to check it."
So I go down to the car, it's 2k miles overdue for an oil change, and there is no oil on the dipstick. I get underneath, drain the oil and swap the filter. The car takes 5 quarts on the dot. I think the book says 4.5, but it has always taken 5 to fill it. Here's how much oil drained out, filter included-
That's a gallon bottle by the way. I refill the oil, and start it, and the engine is just ****ing howling. No knocks, but clatter beyond belief. The oil pressure light is still on. I open the oil cap while it's running to check for blow by and the ****ing cap nearly shot off like a rocket. The PCV valve is new too, that's not the issue.
So basically the motor is cooked, the body is cosmetically trashed as is the interior. The transmission is still good. I'm not sure what to do with it. On one side it has a lot of newer parts, and I have enough maintenance records on it to fill a library. I even have the original window sticker. There isn't any rust on it. On the other side, it's a 15 year old car with over 200k miles, cosmetically it looks like hell. It's really not worth much. I don't have money laying around to put an engine in it, at the same time I'd hate to junk it. It's an easy job to remove and reinstall an engine in it if I could find one cheap enough.
I pretty much expected this to happen as I've been putting up with this **** for two years. I've maintained it as best I could while she's been driving it, but it's not like I can change the oil while she's driving it down the street.
**** I'm just pissed off though.
Last edited: