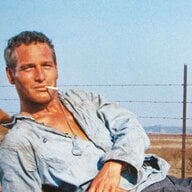 Nov 4, 2012
5,794
11,963
113
I've been debating on whether or not I should do a thread on my recently acquired Dodge truck. I really enjoyed updating the thread I did on my F150 so I figured I'd go for it.
I love my current daily 2015 F150, its quiet, modern, comfortable, kinda quick for a truck and it's reliable, and I don't want to change that. I've done some subtle tweaks with it and I'm happy with it as it sits. That said, I've missed having an old truck around to wrench on. I'm not a big mopar fan at all, but I have a soft spot for the quirkiness of 90s and early 00s Chrysler.
This is my first diesel as well as my first Chrysler product. The truck is a 1997 Dodge Ram 2500 with a 5.9L 12 valve Cummins, 47RE automatic transmission. It is 4WD and has an NP241.The axles are Dana, I believe the rear is a 70 and the front is a Dana 60. They are limited slip and if I'm reading the tag under the hood correctly they are 4.10s.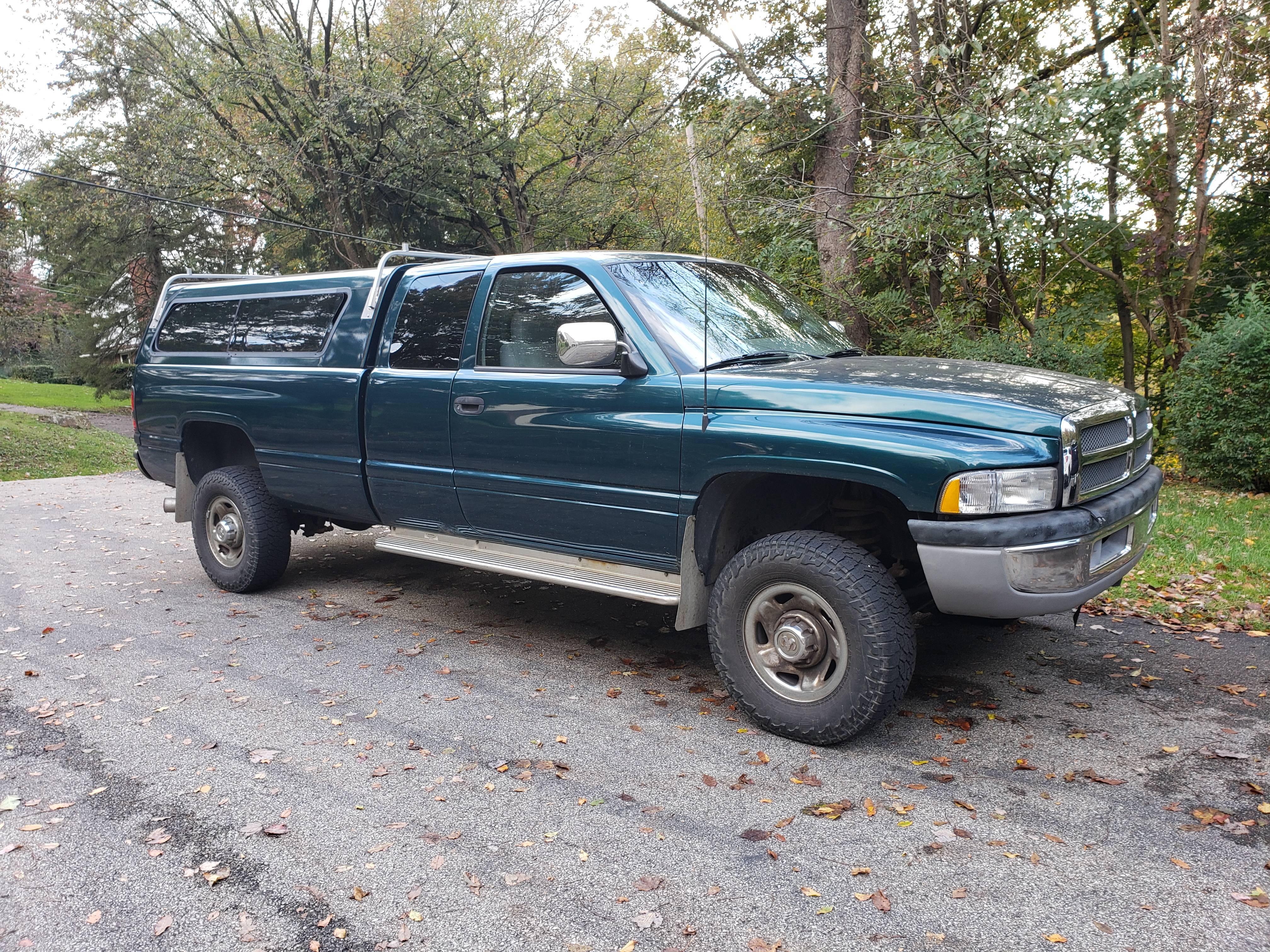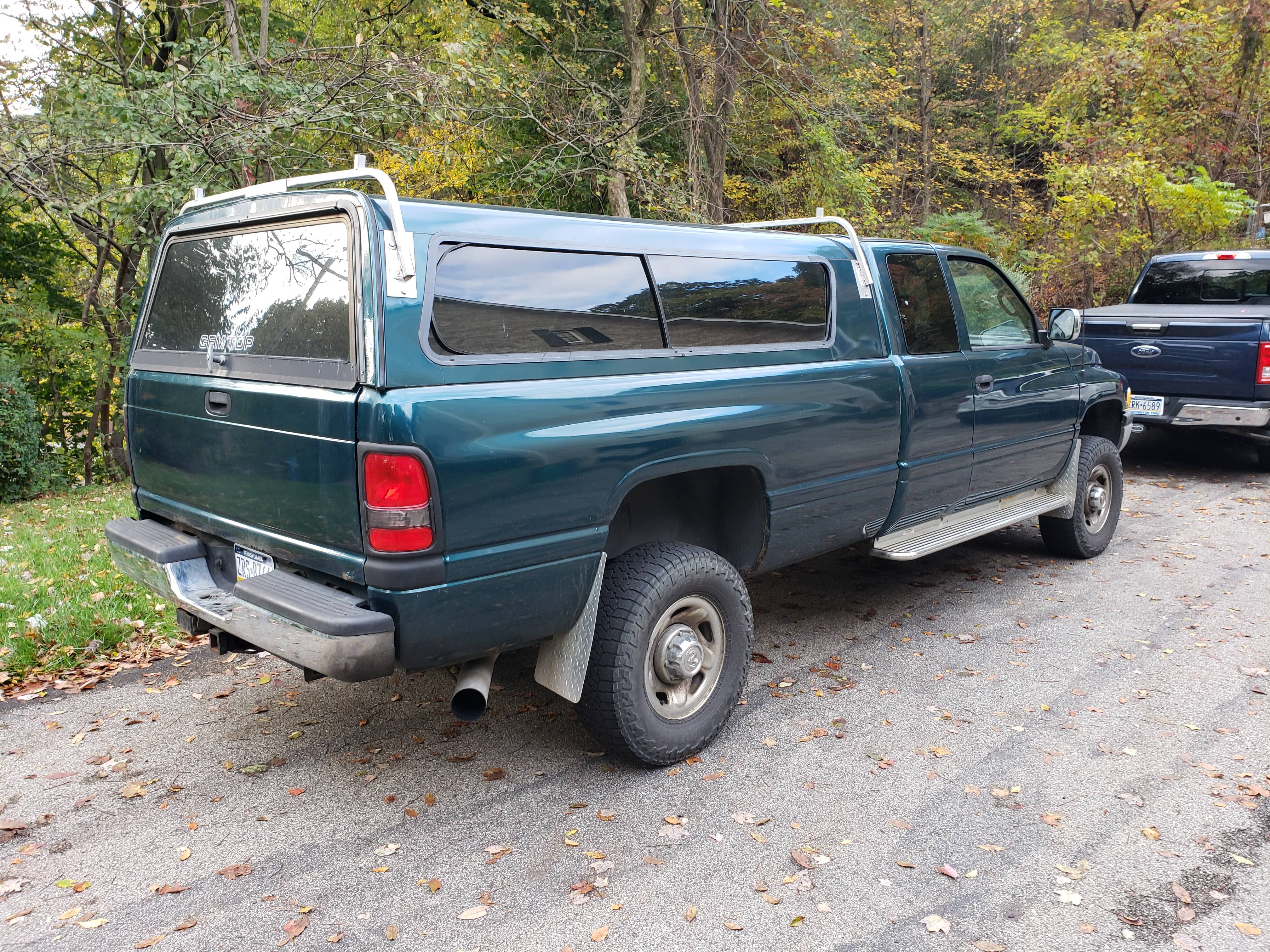 I shopped around for a few of these trucks. Test drove one locally that was a 24 valve 5 speed but it was a bodywork nightmare and the seller wanted too much. I found another one in Georgia that I was going to have shipped up here. It was a 24 valve auto that was rock solid, but it had been sitting and had gone from a running truck to a "ran when parked" to "not running". Plus it would've been a logistical nightmare to get shipped, titled, registered, etc. Eventually I found this one by chance. The previous owner passed away earlier this year and so I purchased it from his widow. She had it inspected and started it up and drove it once a month or so since he passed. It had new batteries a year ago, and the transmission was serviced recently and was rebuilt by an unknown builder in 2018. The starter was replaced in June, and that's about all the service history I have for it.
The truck has a shockingly small amount of rust for a PA truck, and it also has EGR on it, which only came on California trucks so I suspected that it may have come from out west. When the state mailed the title, sure enough it says that it was previously registered in California. It also states that the PO owned it since 2003, so either the PO lived in California or it has been here most of its life.
The truck runs and drives, and I drove it 2.5 hours home, but its definitely a project. The engine itself seems to run well. It starts right up,, has little to no blow by and the turbo spools up nicely. Power steering/hydroboost pump is noisy but steering feels tight.
The body is relatively rust free, but it does have a couple bubbles and some scabs. Nothing compared to most Dodge trucks this age and nowhere near as bad as my Ford was. The frame, floors, doors, core support, fenders, rockers and cab mounts are all solid. It could probably use wheel arches eventually and a cab corner but they will pass inspection as is. Interior is worn but not trashed. The dash is cracked just like every other Dodge from this era, the steering wheel is worn out. The headliner is just starting to go. Carpet is stained but probably saveable, the drivers seat has a couple small rips on the bolster from sliding in and out.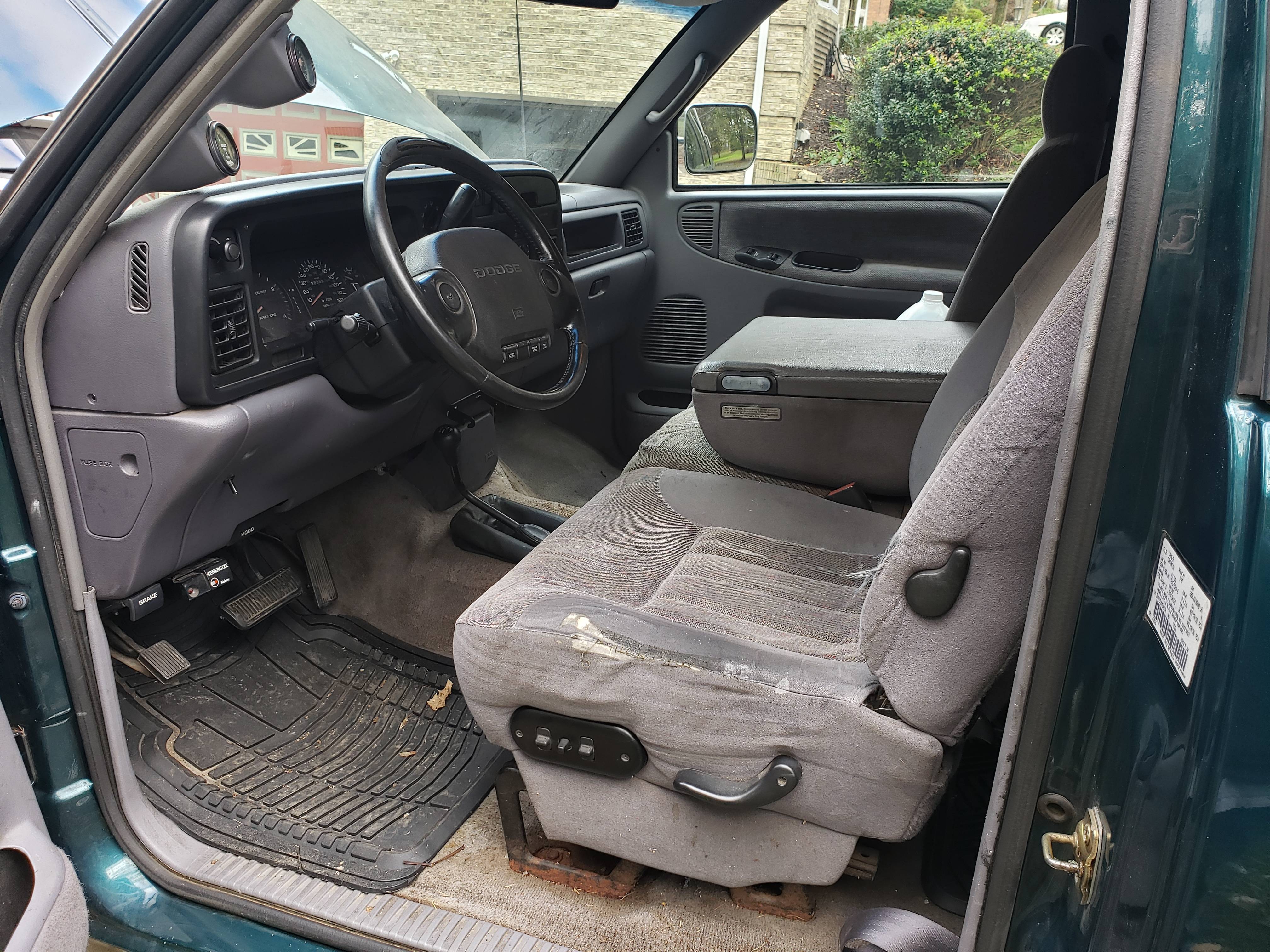 The transmission is shifting a little strange, for a while I was having to let off the throttle for it to upshift from 3-4, and reverse was working intermittently. Topped off the fluid, it was down about a quart and the problem seems to have gone away. I'm hoping it was that simple but I'm told these transmissions are fragile like glass so I'm hopeful but keeping low expectations.
Electrical is the biggest issue and top priority. There is a lot of "questionable" wiring that has been done on it and quite a few mystery wires that I need to track down. There were several accessories that were added on- a BD Diesel exhaust brake and torque converter lockup, an aftermarket alarm, a trailer brake controller, a couple different kill switches, an EGT and boost guage and there are remnants of a lot of other stuff too. None of them are functional and while the exhaust brake is cool, I have no need for it so I'll probably get rid of it. Already ripped out this rats nest-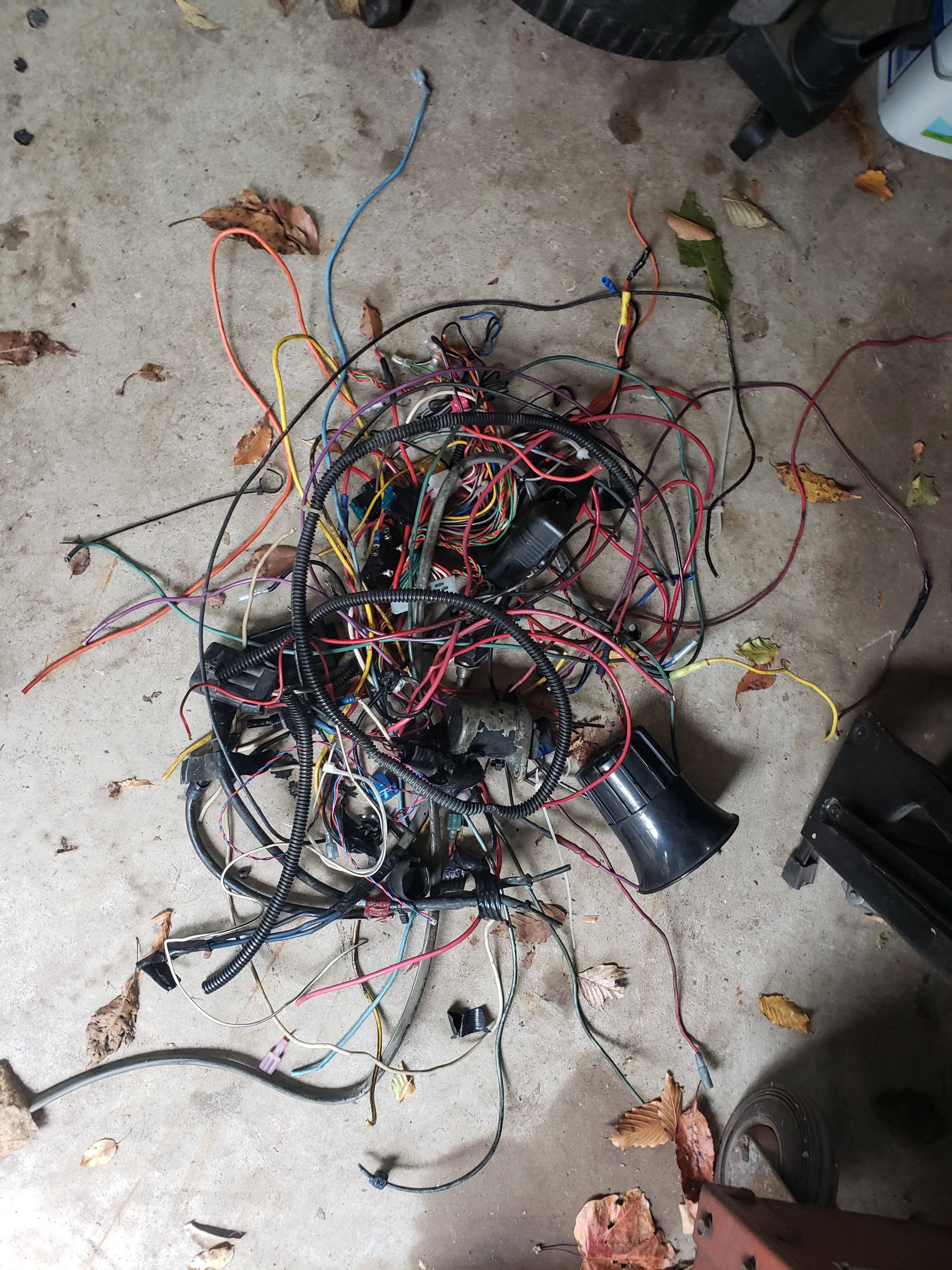 I've got some plans for it, mostly clean it up, make it look nice and make it reliable. Maybe do a few performance mods. No stacks, no Carolina squat. I've already fixed a few things and I'll cover that in the next couple posts. Stay tuned, hope to have some of you follow along.
And yes I know it will bump the Regal down on the priority list again. I'm okay with that. I feel better working on this than forcing myself to passionlessly work on the Regal. I'll get there someday.