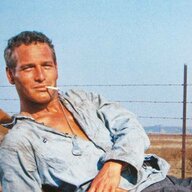 Nov 4, 2012
3,136
3,252
113
The transmission shop called today and told me they had it all fixed up. Turned out a pin in the top cover fell out. Luckily it landed on the magnet and didn't land on a gear. The transmission mechanic told me the synchros and forks looked fine, and that the pin being loose may have been causing that harsh 1-2 and 2-3 shift. They reinstalled the pin and tack welded it in place so it doesn't fall out again.

I'm gonna place an order on RockAuto for a new clutch kit and hydraulic throwout bearing, and the rear trans mount came out in pieces so I'll get one of those too. Also the u joints for the front driveshaft are toast so I'm gonna replace those as well.

Anyways I won't be swapping to a ZF5 for now, just gonna put this M5OD back in and keep it rolling down the road.
4

3