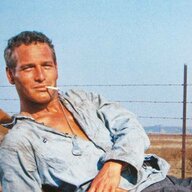 joesregalproject
Comic Book Super Hero
I'm actually kind of surprised you don't already have one.
Now that I think about it, I guess I am too. I've never actually had one in any of the trucks I've had. I always thought about buying one but never pulled the trigger.
Based on the number of trucks I've had, I should have about 3 of them stacked up behind the shed

Its still a sweet pickup-

But I maintain it's begging for a set of aluminum alcoa's!!

View attachment 114005
Thanks! I have to agree with you, the Alcoas really are what should be on it. The chrome 5 spokes just haven't bothered me enough yet to change them out. Those may be the next thing on the list after I get this CB stuff sorted.