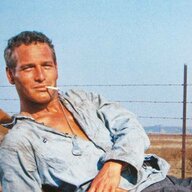 joesregalproject
Comic Book Super Hero
Damn, that truck is really looking good now! Much better stance.
Thanks, I can still fit some spring spacers in the front if I really want to. Usually the big issue on these trucks is alignment with the TTB, but mine isn't that far off with the 844 springs. With adjustable camber bushings, I should easily be able to get a good alignment even if I decide to add some spacers.
Also I can definitely clear 33" tires now.