Ok. Bought a new 12si alternator.
This is a napa alternator part number
https://www.napaonline.com/en/p/NNE1N4350?impressionRank=1
It doesnt charge at idle, but at say 900-1100rpm it will read 13 volts on the gauge. Fine enough. Overdrive pulley will fix that. But, it gets hotternhell, to the point you'll get 2nd degree burns touching it. 3 hours after I shut my car off the headers were ice cold but the alt was still warm to the touch. I was looking at it, and is the fan mounted for counter clockwise use? Do I need a clockwise fan? The air intake at the back is not blocked, theres about 1.5-2" of space between it and the valve cover. (and yes I swapped the wires around, it was late and I was up for 24 hours at that point).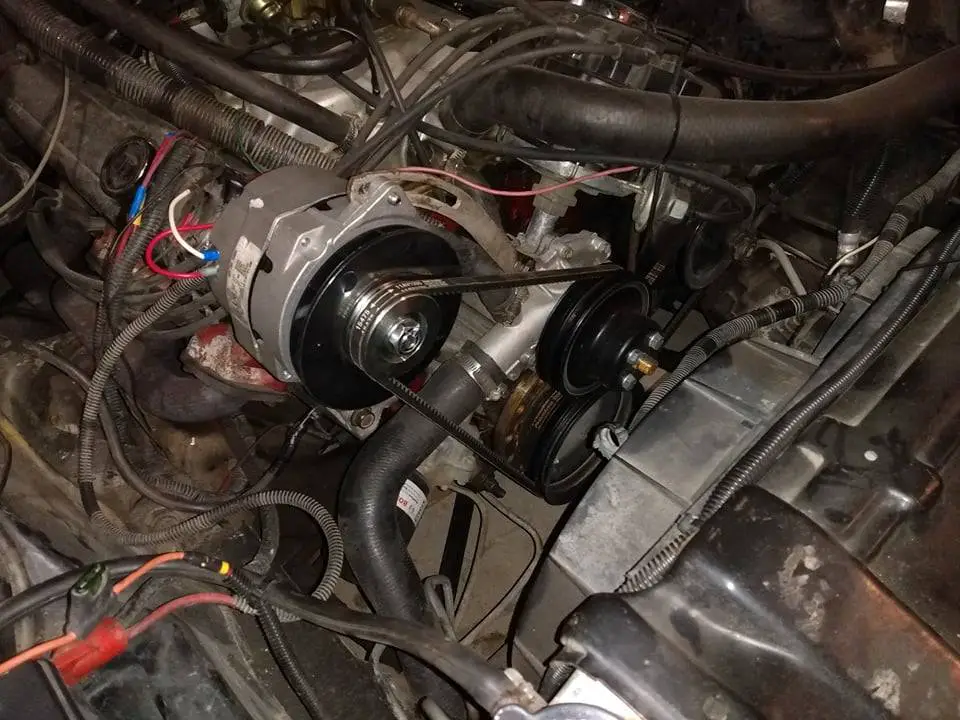 Last edited: