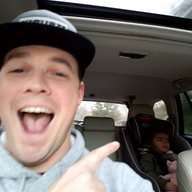 CDUNIGAN1981
Master Mechanic
Mad Dog D-Port Headers 1 3/4" Primaries, 3 1/2 Collectors, 1978-87 G-Body LeMans, Gran Prix, Grand AM, (AT Trans) /No Coating MDH-MD9170D
I bought a pair of headers on ebay that were advertised as above
$300 and I am over the moon.
It was my understanding MadDogs Pontiac Gbody header had one side that had a pipe that 'slipped' on/off for easy installation.
The set arrived today and they are totally welded together.
Maybe the ones that have 2" primaries are different then these?
Anyone already been through this?
79 Grand Prix
Pontiac 455
Advice?
I hope I bought was I think I bought....