Thanks for the add..
Until I spotted this gem on craigslist a week or so ago, I was a die hard GM A body guy, and like most, it was the 68-72 stuff that I favored.
Other than some time as a kid pumping gas and doing tires/oil/and tune up work on a few of these at a Sunoco station in the early-mid 80's, I really never got into the G-body, though I always thought they were good looking cars.
So here I am, newly retired and looking for a project: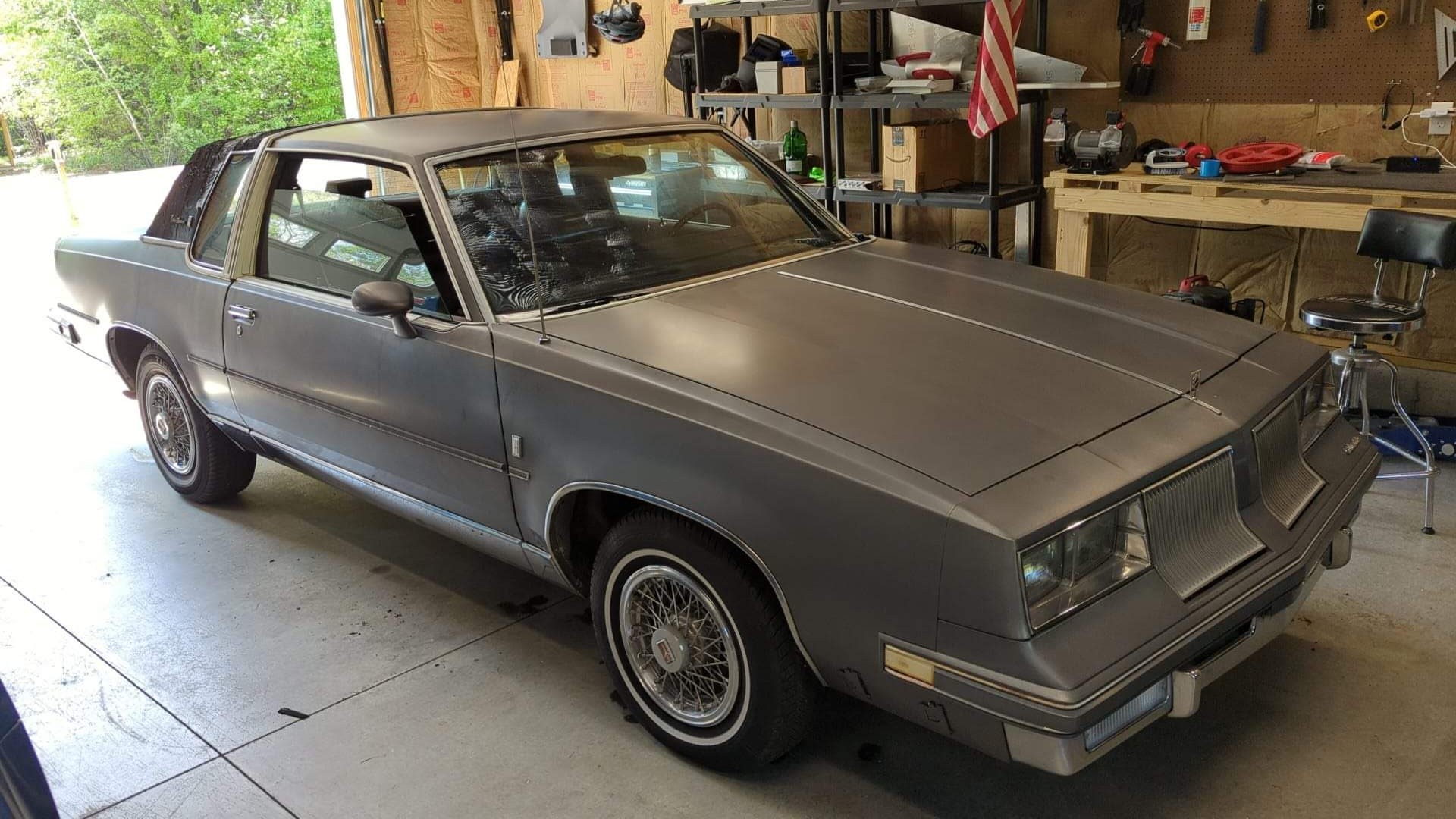 1986 Cutlass Supreme Brougham
79,000 miles
5.0 with a quadrabog
Lots of bells and whistles, many of which don't make a sound, but I'm working on that. Landau roof is shot as you can see from the pic, it has an exhaust leak at the passenger donut, A/C doesn't work but its all there (and even labeled as converted), power windows and locks dont work and the window felts are shot. All of the stuff for the windows/locks/doors is on the way.
Yeah, the paint is pretty well shot too. I gave it a god washing Sunday and got the grime off, but can't get more that a dull shine.
Anyway, thanks for the add!