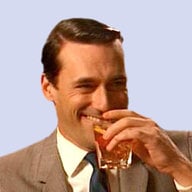 GP403
Administrator
Site Admin
Moderator
Doing a little housecleaning in the shop. The apparel was all way too expensive and honestly was never that great to begin with. BUT
I had a limited run of toolbox/fridge/etc. magnets whipped up, they're on sale for $3 ea out the door until the 31st or until they run out. I put all the stickers on sale until 10/31 or they run out, also....
Check it out here:
https://gbodyforum.com/shop/product-category/logo-gear/
Also if you
sign up or renew as a supporter
during October I'll throw one of these in along with a couple stickers for lolz.