I've browsed this forum for info for a while but am a new user. Lots of great info here. Getting back into this hobby with my young sons. I probably put about 500 miles on my 442 in the past 12 years. I don't like others touching this car, the only work I didn't do myself was the trans and bottom end of the engine.
I've had my 1985 Olds 442 since 1998. I'm the third owner. Body has about 65xxx miles on it ... it had about 42xxx when I bought it. Only saw rain a few times. Added that FE3 badge to cover the dealer badge being removed.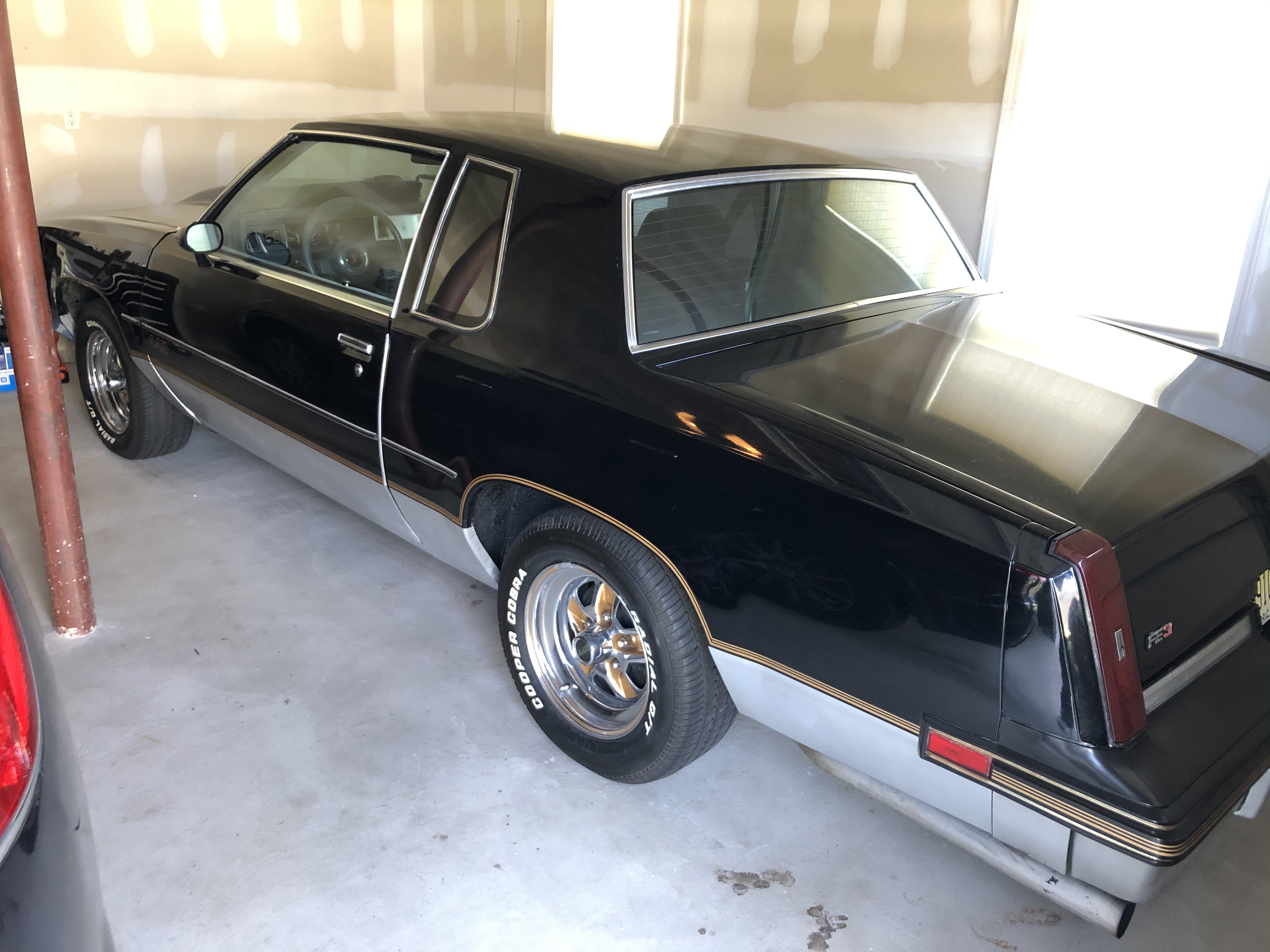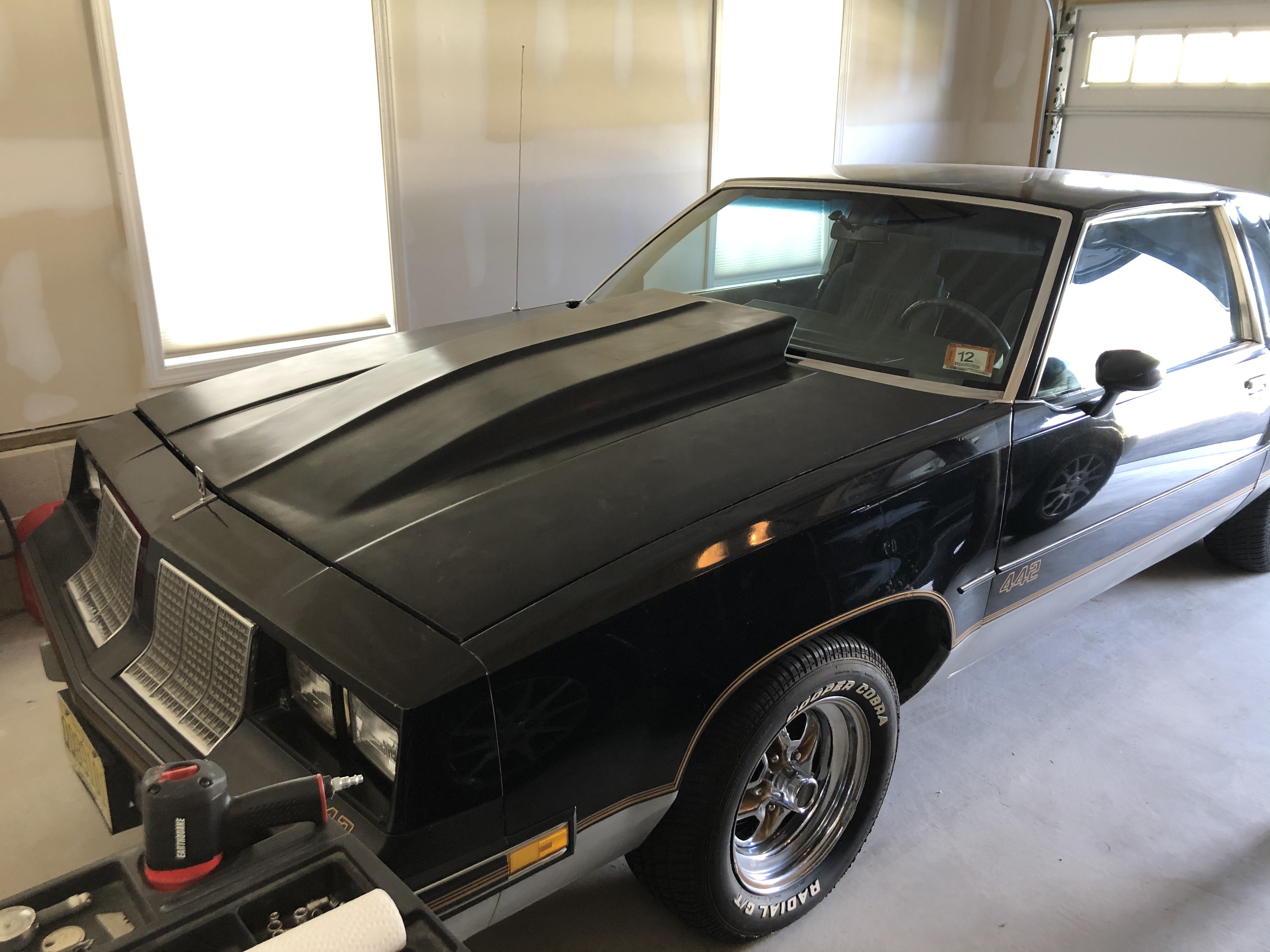 Now has a zz383 in it. I just needed something to drop in and go. I had mildly rebuilt the original 307 from the bottom up but that got old. The. Had an Olds 350 for a bit which was great.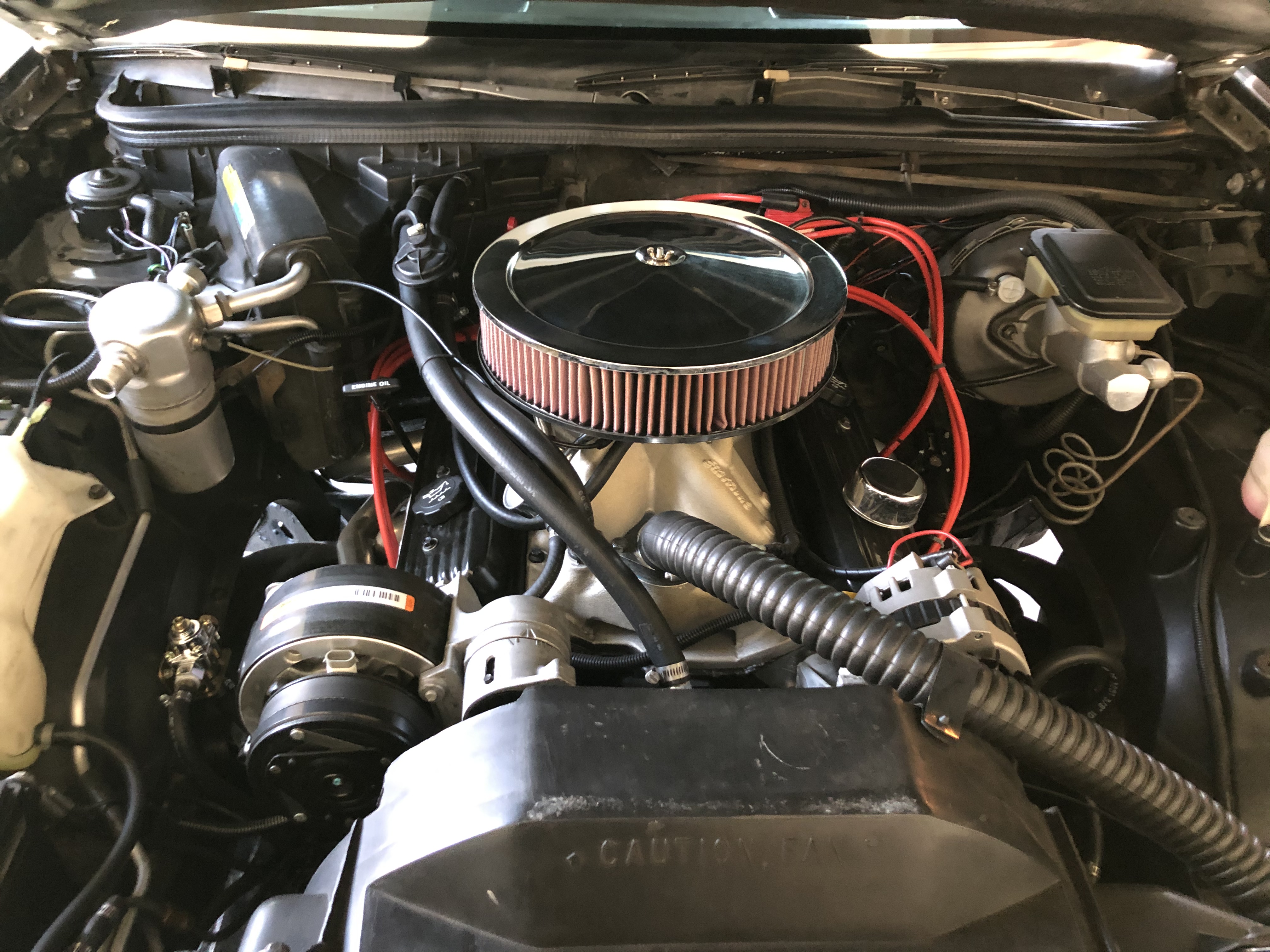 Still has the code OZ TH-2004r, which has been rebuilt with a manual valve body, Kevlar bands, better pump and other good stuff. I can't remember what converter I have in there. I added a Megashifter in the original console. Still the original 8.5" 3.73. I just had to change the pinion seal but still going strong.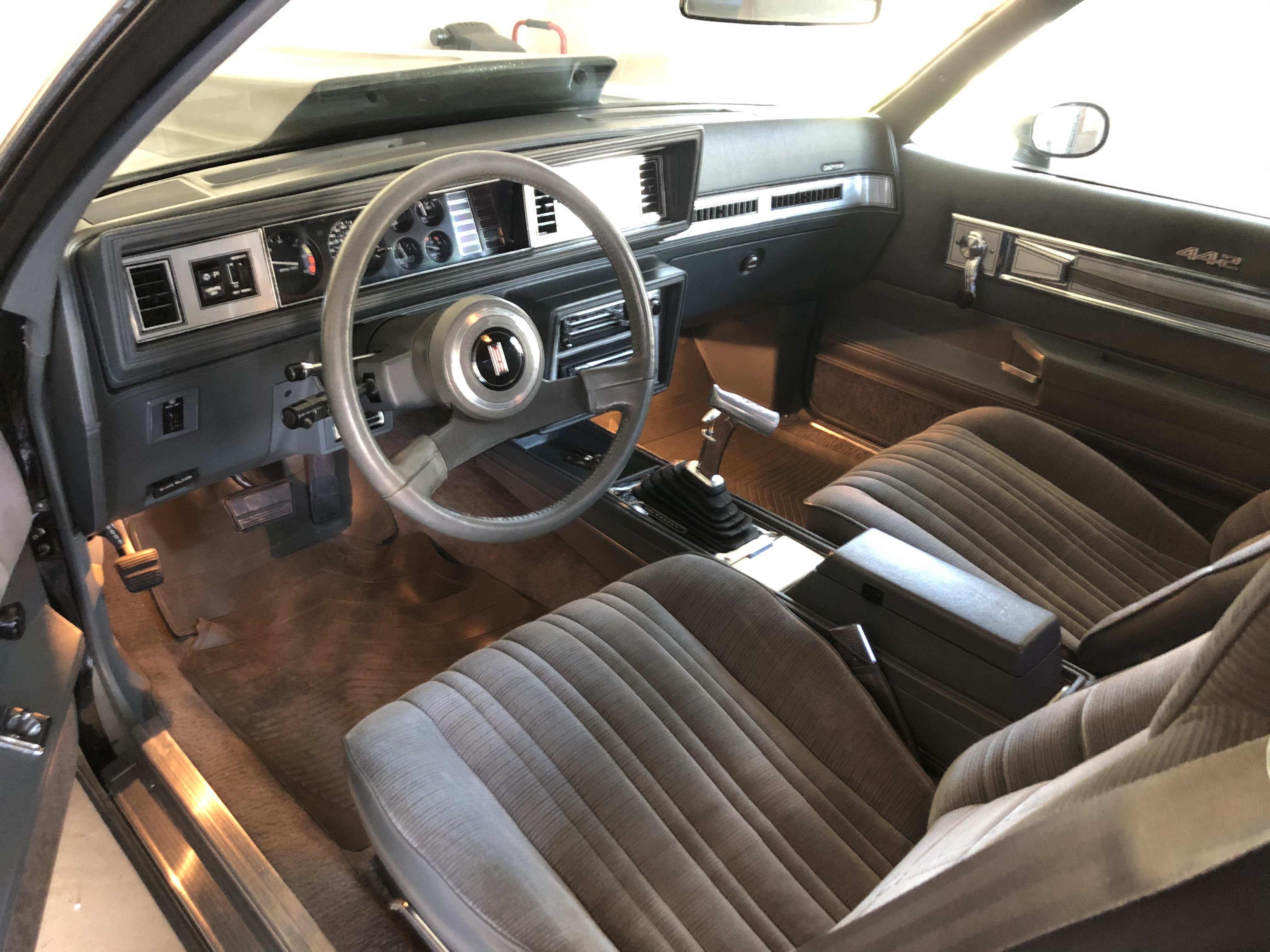 Replaced the body bushings with poly ones. The car had the rust proofing on then undercarriage which preserved things ok. The old rubber bushings were brittle even after 60000 miles.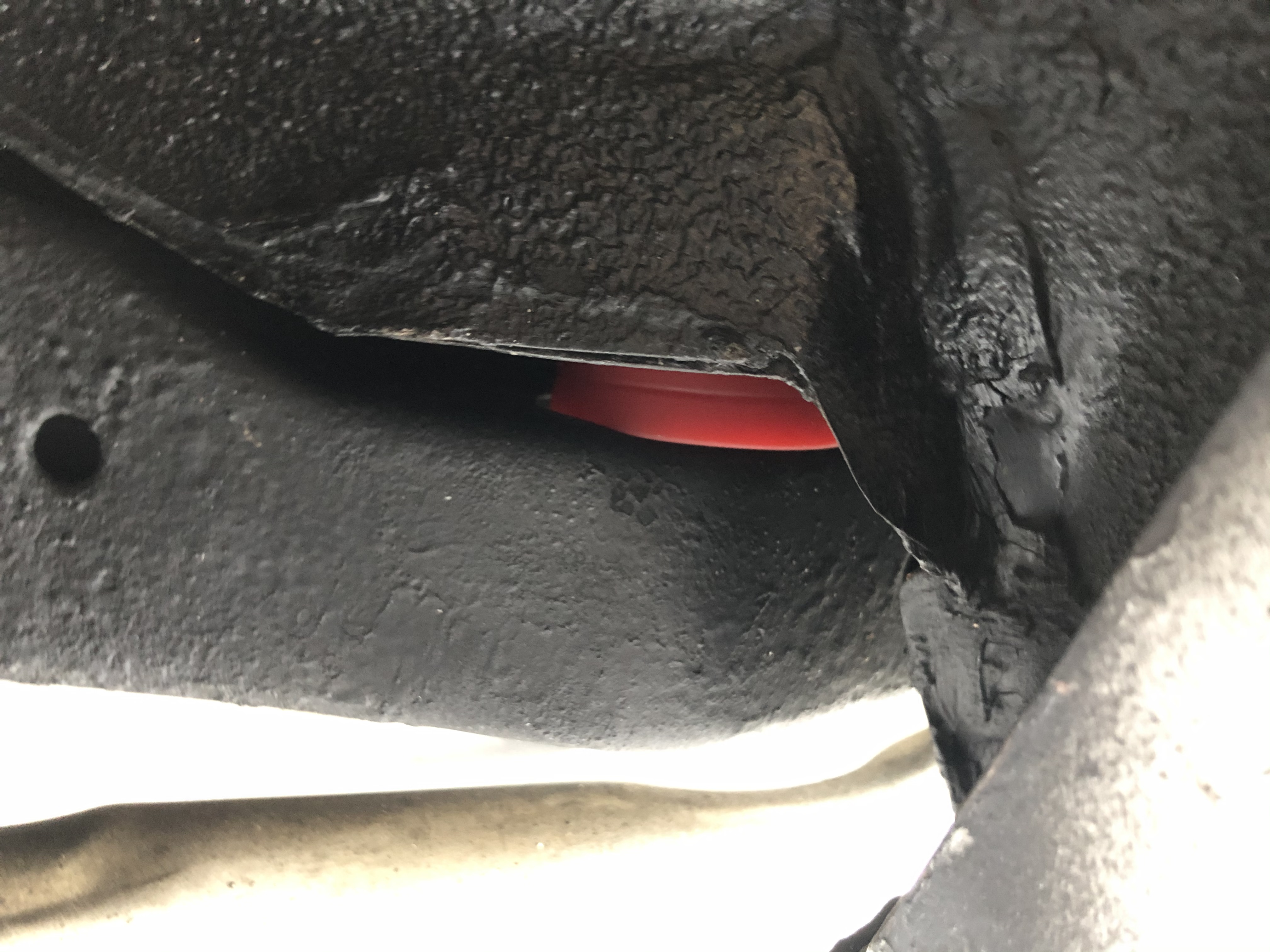 New fuel tank and sending unit. Holley blue electronic fuel pump which is a bit loud, but I wasnt crazy about the red one.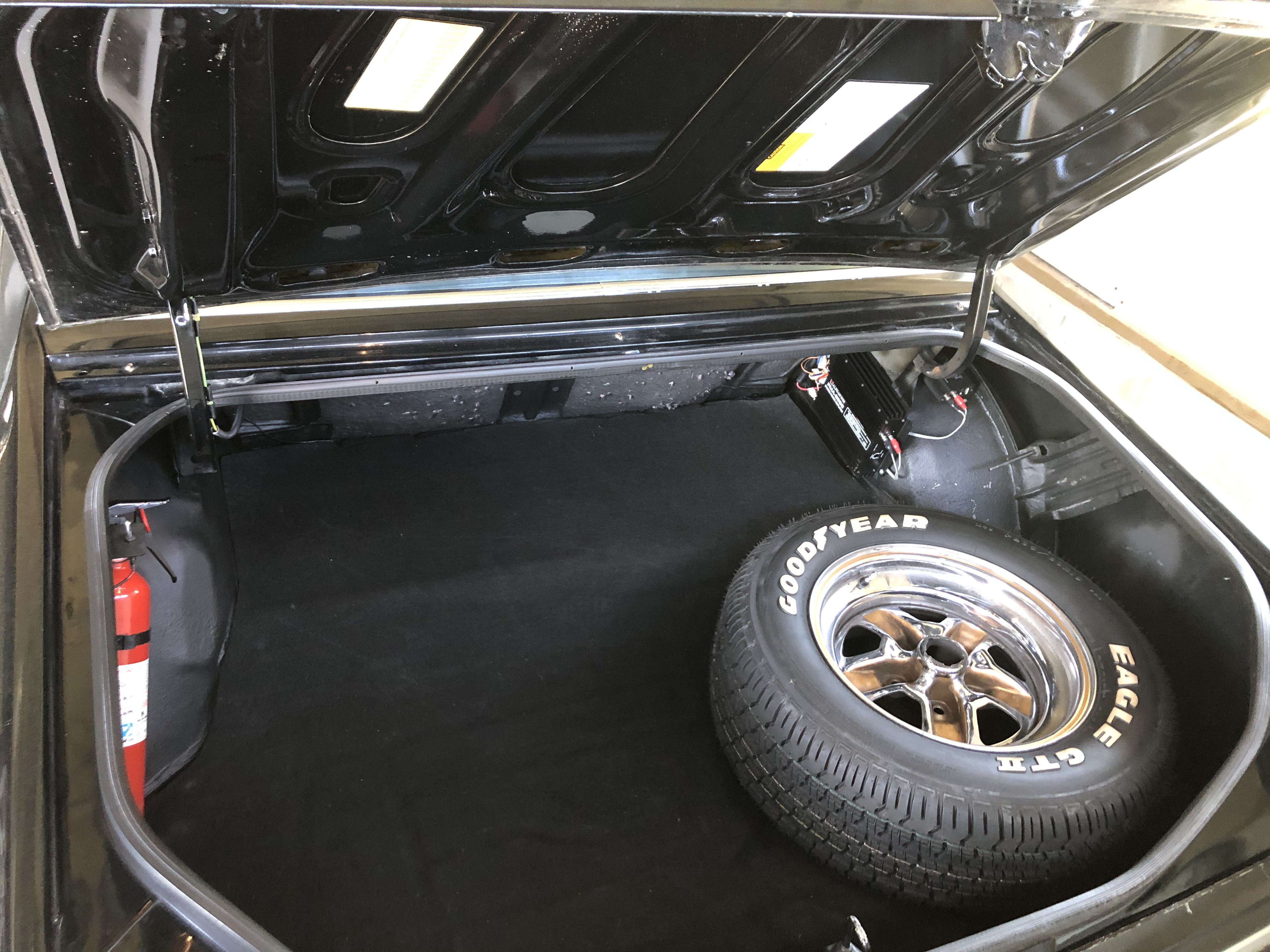 Suspension is next on my to do. Pretty much stock. I did add the Grand Cherokee steering shaft.