Just a couple of these from the early Buick cars, never mailed but a couple of the corners aren't as sharp as they would've been when first cut.
First up, Century Turbo Coupe: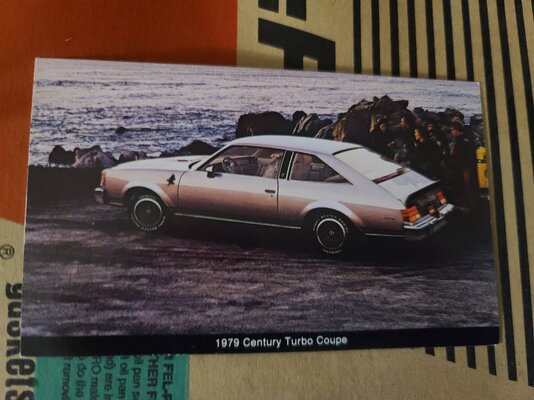 Second, Regal Sport Coupe (predecessor to the t-type)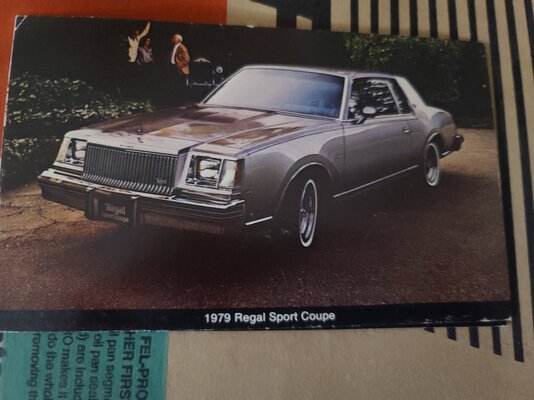 Third, a Somerset Regal: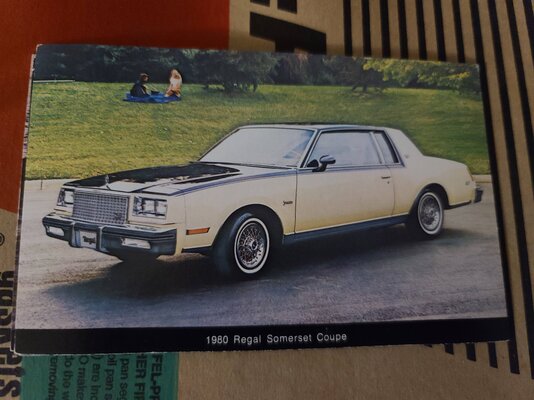 And finishing up the quartet a Regal Limited.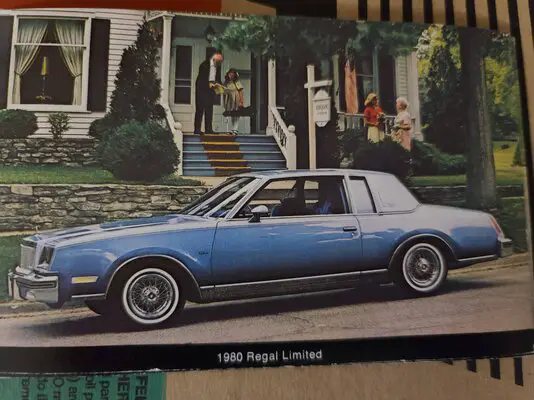 I've always thought they were kind of cool and picked up a couple non gbody cards too. Not sure if these will be added to my collection or if I'll pass them along for a fair offer to someone who has the car pictured. I'll need to think about that one I guess.
Most of the rest of the haul (aside from the Monte stuff in the other thread) is manuals, books, or parts. Another day I'll maybe share some if those in the day of event thread.