Hey guys,
I have a little dilemma going on I thought someone on here might be able to help me with.
Long story short my car won't pass inspection because the drivers side rear brake isn't braking hard enough. See the below pictures -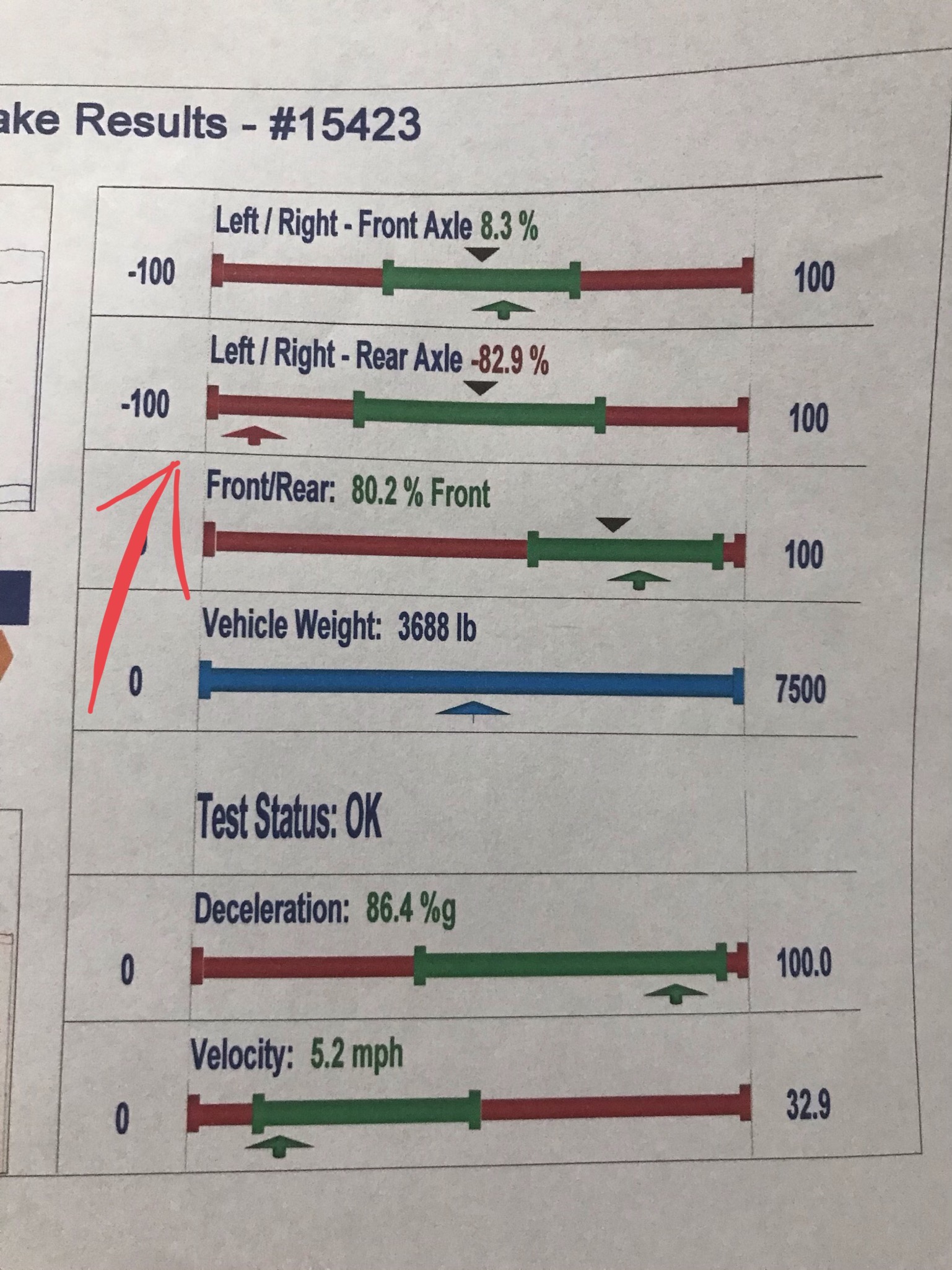 Basically there should only be less than about 100lbs difference of Force between the brake on either side of an axle. The front is fine, but the back has 92lbf on the left and 538lbf on the right.
I got a new drum, pads and springs on the back left and redid inspection and got the same results. Any idea what else it could be? I don't know much about brakes - could it be a kink in the line, or a stuck piston or something?
Any help is appreciated! Thanks!