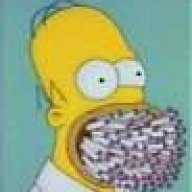 Apr 24, 2007
6,759
1,059
113
Haven't been too active here for a while... Didn't do much of anything this summer but it was time to finally tackle a project that I had to get done before winter.
The rust spot behind the left rear tire had been getting bigger and bigger since I bought the car in January of 2016.
My degree in auto-body repair and nearly a decade of restoration experience have given me all the skills necessary to repair this properly.
I won't be doing it that way... lol
Sure, I could, and I have all the tools at my disposal... but it would drag out over several days, if not weeks while I did everything.
But this car just isn't worth that kind of treatment, and it's my daily driver, so I was looking to knock this project out in a single day.
For what I'm capable of, I should be ashamed lol, but I'm thrilled with how it turned out.
Follow along as I turn about $100 in materials and about 7 hours of my time into exactly what I was hoping for!
Here's my beloved Road Barge!
And here is the nasty 1/4 panel...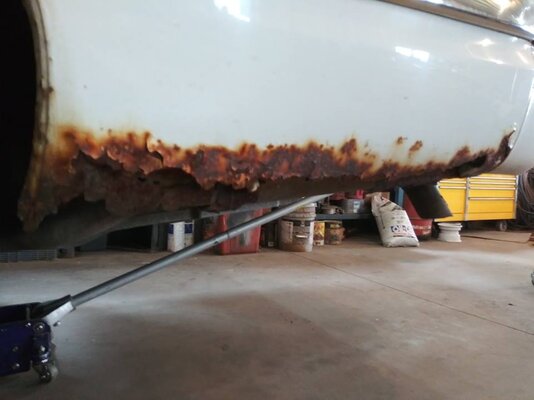 Rust goes up much farther on the inside...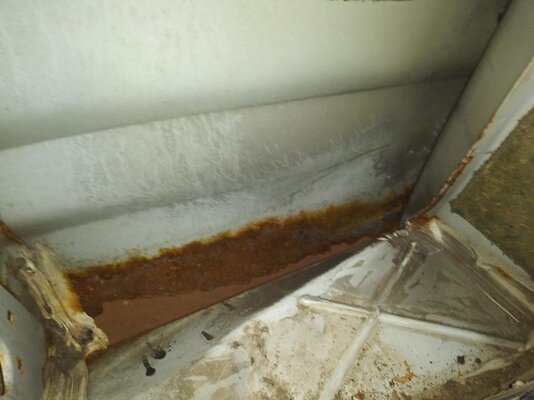 Rusty metal cut out... inner panels rusty too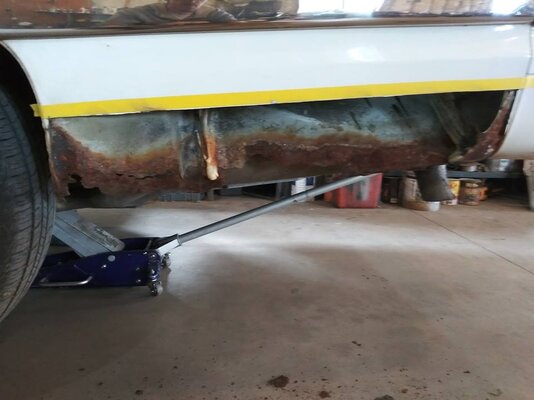 Made my first template out of plastic cardboard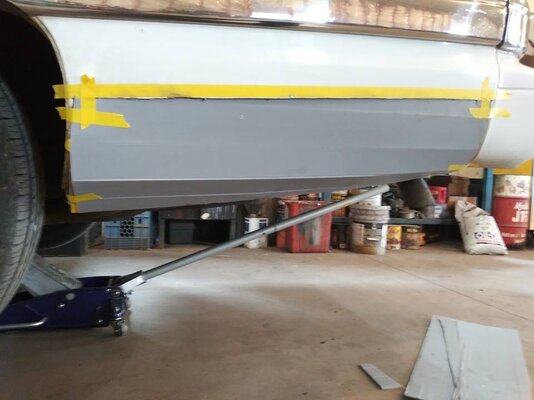 And made two more templates for the inner parts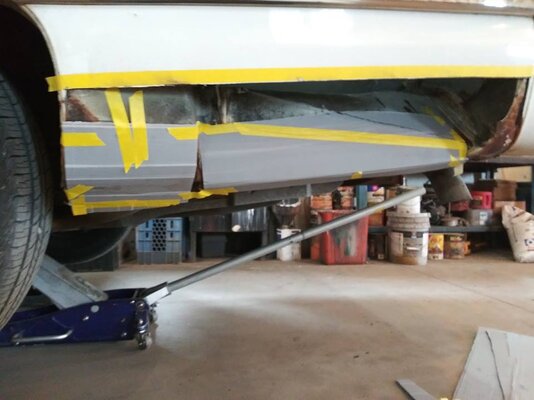 Cut out the rusty inner parts
Riveted in the patches I made from my templates.
I used a sheet of aluminum I got at Menards... easier to work with than steel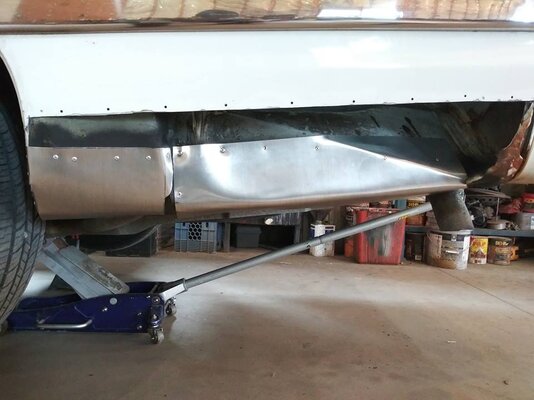 Goobered it all up with seam-sealer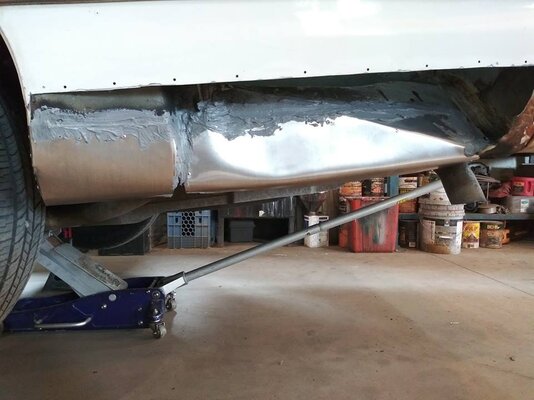 And riveted in the outer patch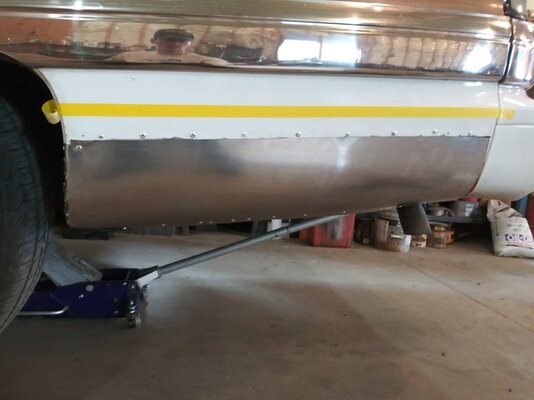 Seam sealed the backside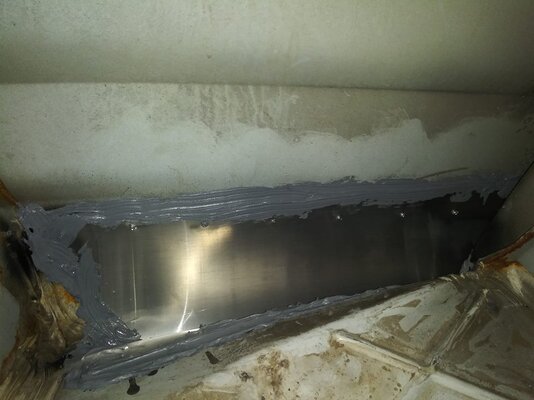 Undercoated the lower back side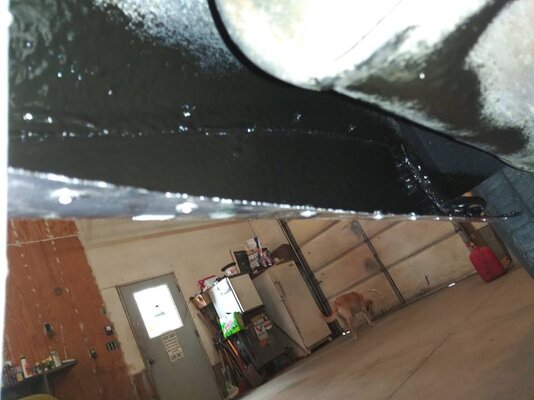 1st smear of fiberglass filler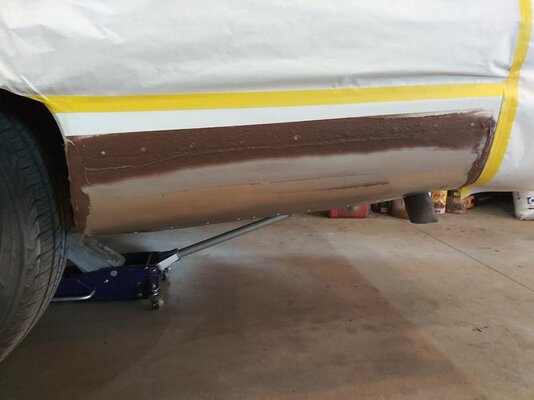 Buzzed it down with the D.A.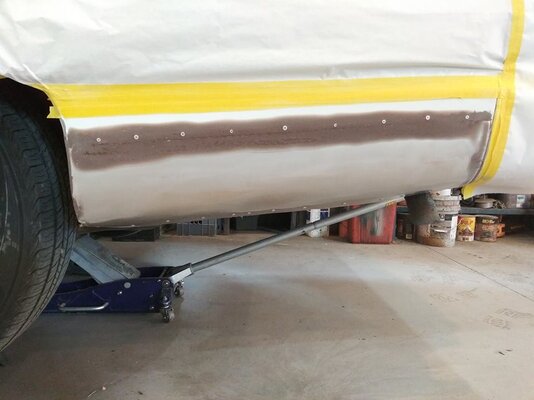 2nd wipe with regular filler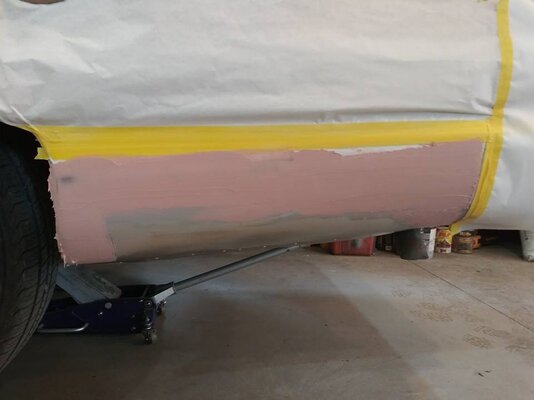 Buzzed down with the D.A.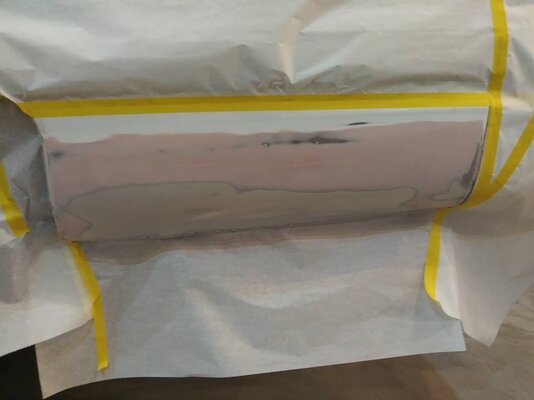 2 coats of rattle can primer
3 coats of Rustoleum gloss white, with a few runs for good measure...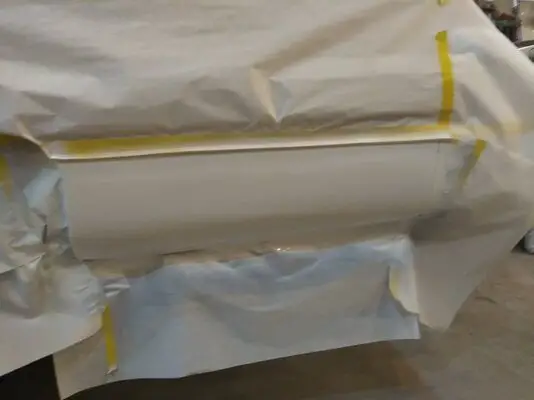 Ta-Daaaaa!!!!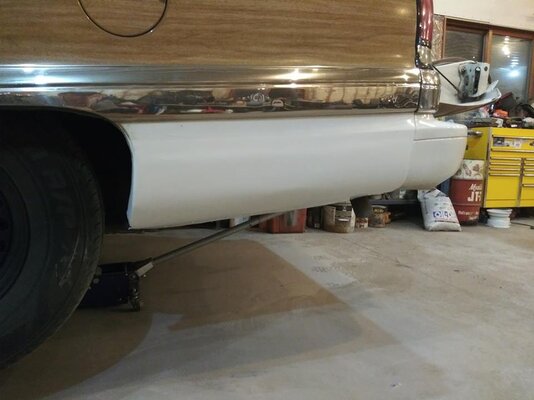 Good as new!!!
And finally, my helper, Ziggy.
He's the reason some of the pictures are blurry...
Every time I knelt down to take one, he was all over me!
The pics that are good are because I had to throw him in his kennel so I could take them lol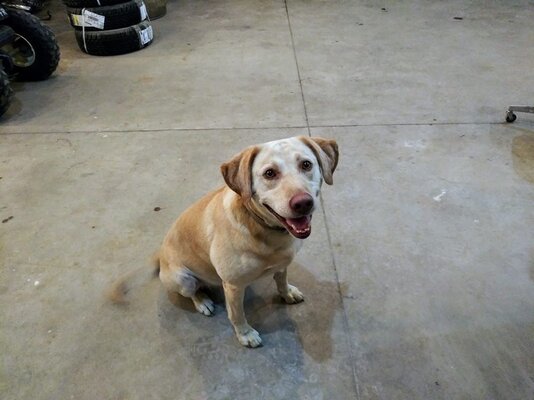 So there you have it...
The low-buck, low-hour, barge patching!
11

1