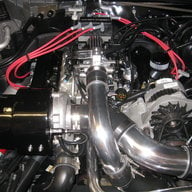 JAMCAR223
Royal Smart Person
Well, I needed this like I needed a hole in my head, but... It started a couple weeks back just searching for a new project to start. I found an old listing on the Turbo Buick Facebook page from February. I looked at the Poster's Facebook page,and saw a few more pics of the car. It looked pretty straight. I expanded the pics, and decided to contact the owner to see if the car was still available... It was! . He lived in Arizona, the home of low humidity, and rust-free cars. He confirmed that it was in pretty good condition, and he was driving it daily to work. Cool... that meant it was a running, driving, inspected car. It has 71,000 miles on it. The only issue is that the car had spent it's entire life ( to his knowledge ) sitting outside in the Arizona sun. Therefor, the headliner, and rear sail panels had desintegrated, and had been removed. I told him I was interested, but lived in Houston, so I would have to get back to him. I kept searching for pics of Century's, the availability of parts ( 3 year run on this car ), and found he had listed the car with a Classic Consignment auto dealer in Michigan of all places... a disclaimer said that the car was not on site, and was located at the owner's home in Arizona. This was probably just a "locator" service. The car was listed at $3495. The original Facebook ad was for $1500. Our second conversation included prices of $2250. He said the FB post from February was because it was tax return time, and he had a vehicle he wanted to combine the $1500 + tax return $$ to buy it. Well now 6 months later, I was interested in the car for the $1500. He said he needed to remove that ad. I offered him $1200, and he said he could not replace his daily driver for that, but he would honor the ad that saw for $1500. OK, so i told him I could do that, but needed more pics. He sent them. Interior, door jambs, etc. I needed this info as I would be driving 2400 miles round trip. I made the decision to go on Labor Day weekend, since I had a little extra time off. With the cost of fuel, I have $1900 in this car. Here it is.
How ya like the trailer?? I am a Texas boy!
Pics of the "problem areas" we are all concerned with.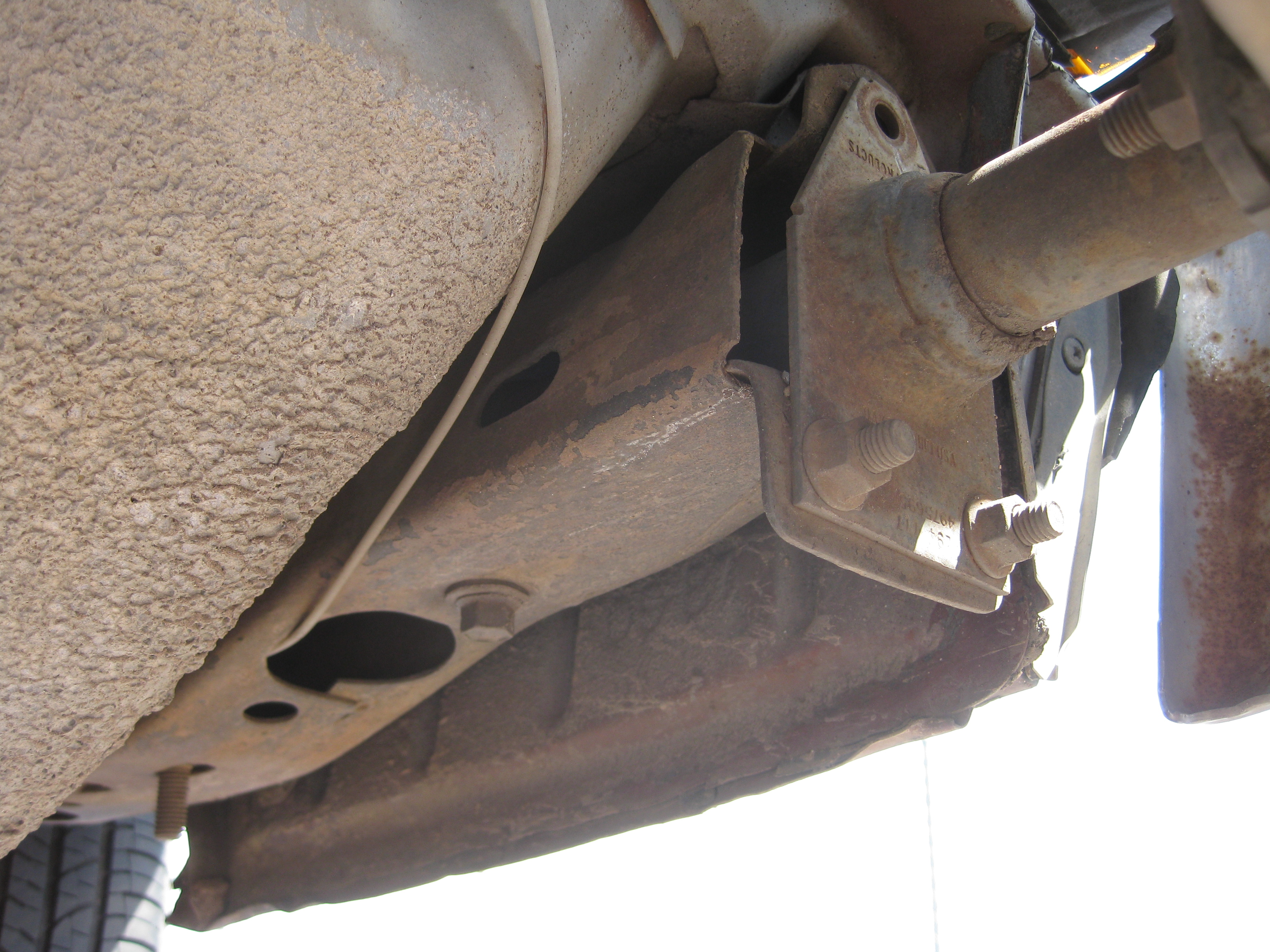 Can you spot the missing rear bumper shock bolt??
Hmmm... why is the seat belt retractor blue, and the door spring silver?? Under further investigation, this car was originally silver. Owner had no further info.