It all began late last summer; after I sold a Jeep Wrangler that had been my project vehicle for the last 6 years. I really wanted to get a G-Body to build into fun street car. I think a GNX would be my dream G-body but that just isn't in my budget unless I win the PCH Sweepstakes or find a winning lotto ticket.
I've always like Gbodies from the time I was a kid with hot wheels and then later several friends owned them in the early to mid 90s when they were plentiful and cheap in my teenage years, they grew on me even more. My favorites were always the 82+ Montes, Regals and Cutlasses and especially the Turbo Regals and the Cutlass H/O and 442. But other than the 87 Grand National these cars were like Rodney Dangerfield; they just didn't get any respect. They also had a stigma for a long time as being cars only a mullet haired individual from the G.E.D class of 1986 would drive. I think as these cars slowly become accepted by the car "enthusiast" community as classics and collector cars that stigma will disappear.
Initially I thought I'd get a cheap $2500 former Grandma Supreme or Regal, but IMHO bench seats, column shifters and horizontal speedometers have no place in a muscle car. Not to mention the 7.5" rearend isn't up to task of supporting high hp/tq. So the cost of swapping interiors, gauges and rear ends drove me to increase my initial budget and find a 442 or H/O. I found some really beat 442s for $3500-$4000 but they were all really far away and would require just as much if not as modifing a clean. I eventually stumbled across this car on craigslist and eBay:
I thought the asking price was kinda steep; so I waited the guy out a few months and we finally settled on a price (30% under the initial asking price and he'd ship it up to me from Texas). After I got the car; it wasn't quite the car the seller represented online. In fact it was so bad that I couldn't even drive it because the fuel pump was pouring more gas on the ground than in the carb! I should've gotten it for half the asking price!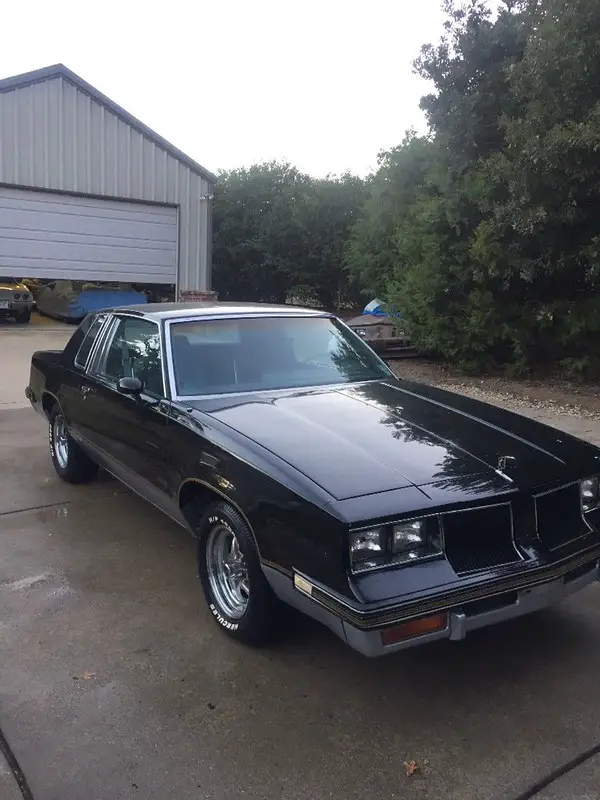 442_12
by
Greg
, on Flickr
442_11
by
Greg
, on Flickr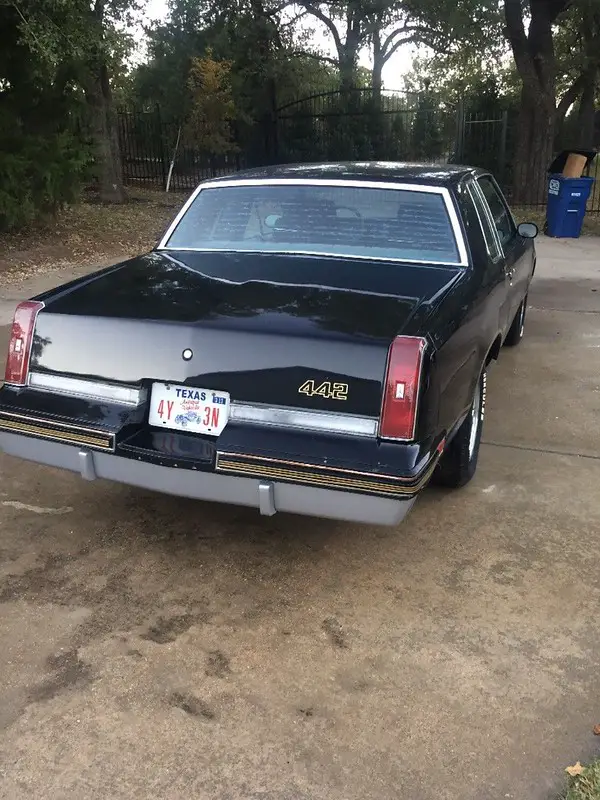 442_10
by
Greg
, on Flickr
442_9
by
Greg
, on Flickr
442_8
by
Greg
, on Flickr
442_7
by
Greg
, on Flickr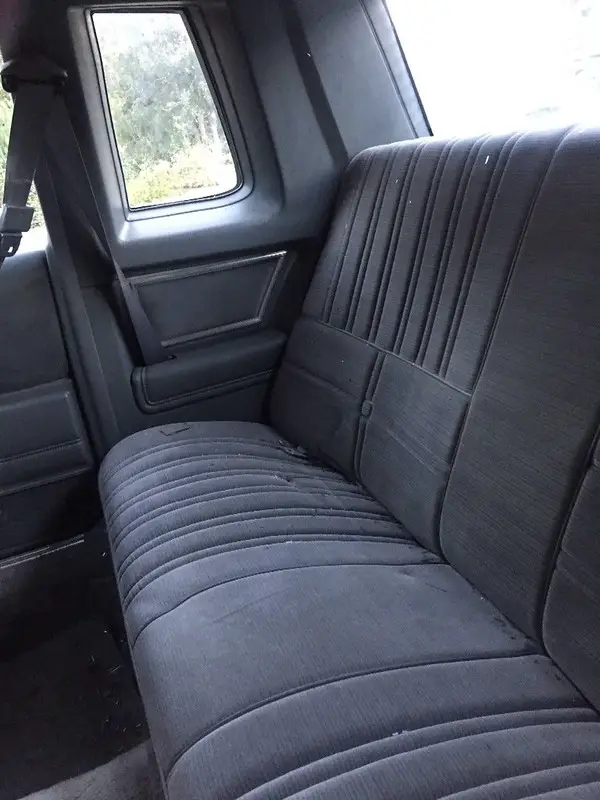 442_6
by
Greg
, on Flickr
442_5
by
Greg
, on Flickr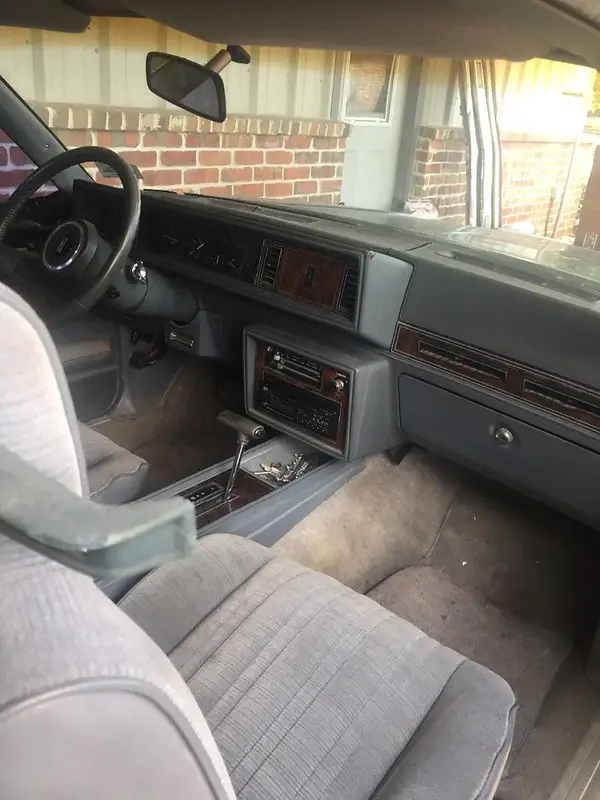 442_4
by
Greg
, on Flickr
apparently before the repaint:
442_3
by
Greg
, on Flickr
The Fuel Pump was just the tip of the iceberg, after closer inspection it was found that:
There were some bad Oil leaks oil pan and rear main, transmission pan and rear drive shift slip yoke seal.
There was no Engine Oil Dipstick or Tube
Coolant overflow bottle was shot
The carb needed a rebuild badly
Belt squeal
Alternator was bad
Headers leaked BAD and were smashed severely
The new "Dual Exhaust" consisted of a nice Pypes Xpipe and tail pipes, but 1 Muffler was a Pypes Street and the other was a Flowmaster 40 series "WTF? Seriously?"
Missing catalytic converters
Blinkers didn't
Radio would not work
Blower motor did not work
outer window sweeps were hacked up to point they were almost non-existent
Dash cluster didn't work well (no lights, no oil pressure, no temp, no fuel and no speedo)
Dash cracked (knew prior)
Power seat coupler broken
Power steering pump leaked
Power steering gear box leaked
Lots of leaky Vacuum lines
Both Grilles broken
Chrome trim beat up bad by the body shop trying to remove it (although I was furnished with new replacements)
Broken wheel stud
There was some work ahead of me, just to get the car to a point that it could run/drive safely.
Last edited: