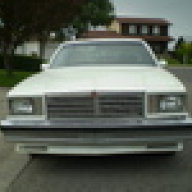 O. D. Showtime
Comic Book Super Hero
Donovan I'm sorry to hear about the school booth, that really sucks. Good to hear that you might have other options though.

My brother in law out there in Cochrane is back in the auto supply business and I was going to say if you didn't have another option perhaps I could talk with him and see if he could hook you up.

Cars looking great man!