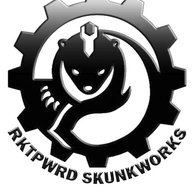 Rktpwrd
Royal Smart Person
What are your plans for bumpers (if I may ask)?
That one I'm not totally sure on just yet.
I think, no, I know they'll need some sort of brushed finish to complete the theme throughout the car, but I think I'll end up experimenting with it a bit first.
I might try sanding the chrome inline along the length of them first, probably completely through the chrome but not through the nickel layer underneath. If that looks like crap, I can try DA'ing the surfaces with 220 in a circular pattern and see how that looks.
Either way, as long as I don't break through the nickel layer, I shouldn't have to clear coat them.
Scott sent me a picture one time when he had sanded his bumpers inline and it looked really good. I'll be attempting to achieve the same me thinks. I'm a ways off from that yet anyways, so I'm not gonna worry about it until I get a little closer.