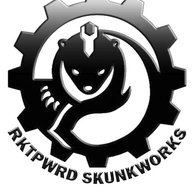 Feb 2, 2015
1,689
3,313
113
As others have said Donovan, I'm glad that your friend Mike will be OK. I hope he has a quick recovery.
Nice work on the filler panels! They look really good to me.
Thanks Jeff. Appreciate the compliment sir.
And thanks for the regards to Mike. He's recovered and back to his old self already and has been chomping at the bit to get rolling again.
To that end, we've started up the shared garage time again, starting with his '57 last weekend. Today he was over helping out on mine, check out the following update to see what we got done today!
4