My 1980 Grand Prix has always had a a "minor" leak from the T top. It only leaked when there was a prolonged or heavy rain on the drivers side,i never noticed any water in the passenger side. so I grabbed the weatherstrip kit and started disassembly. And as I am cleaning up all of the adhesive and butyl sealer and what ever else has been used over the years I uncovered the expected. However on the other side then I thought, drivers side is in good shape. Not as bad as I have seen but still needs attention. I removed the weatherstrip rails that were badly rotted on the front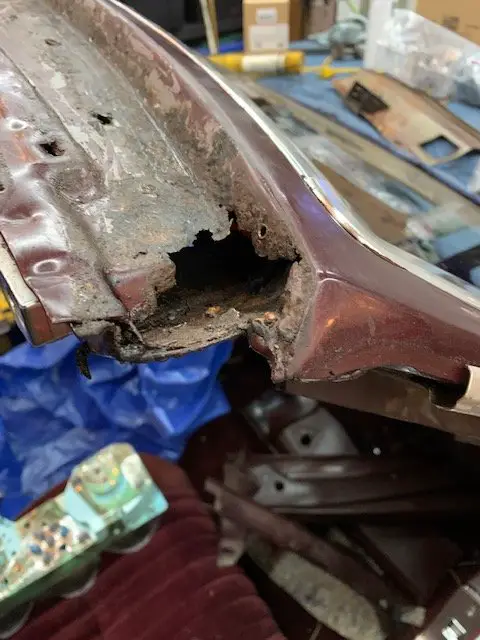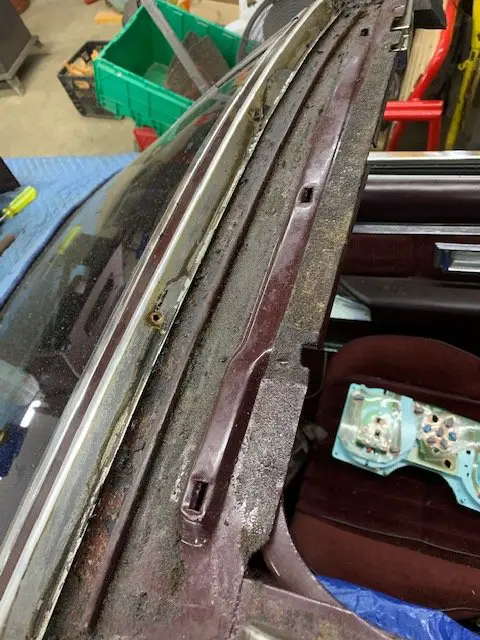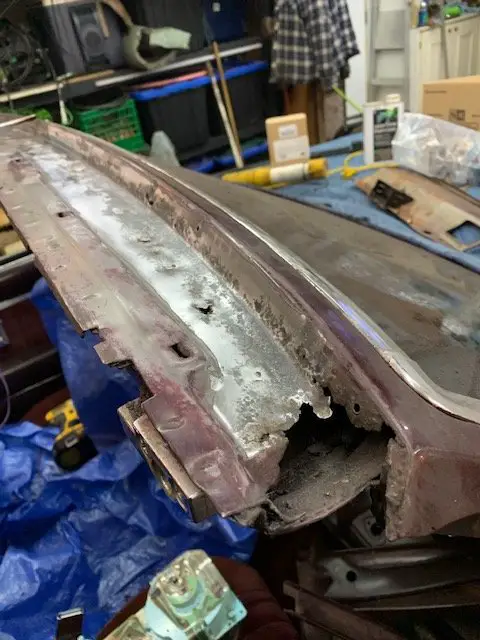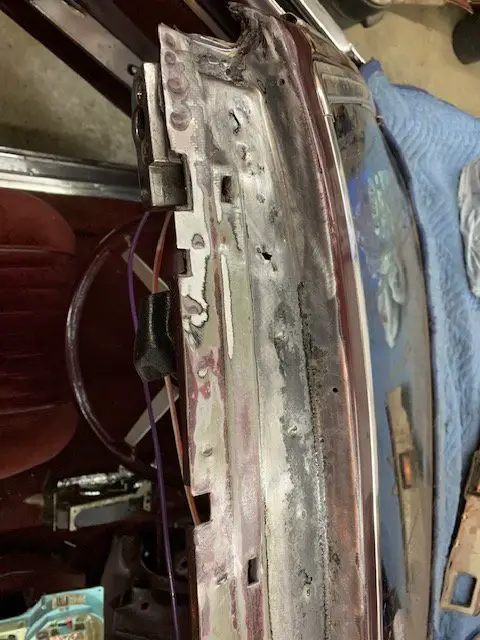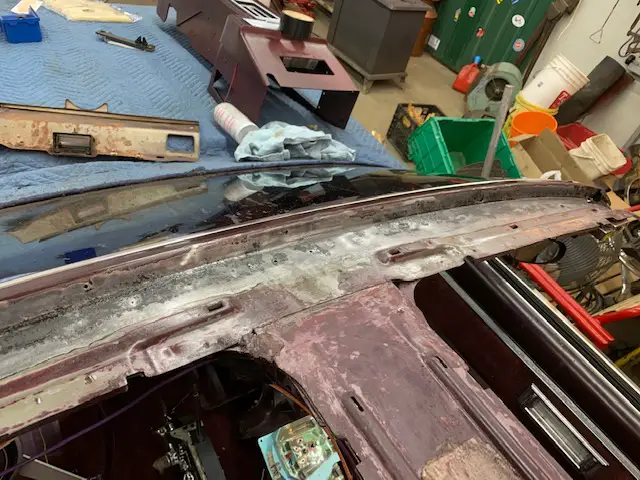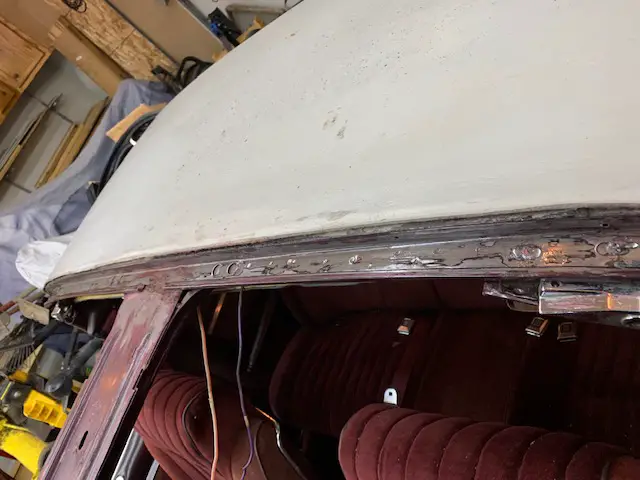 So I now have some welding to do. I have already applied Evapo Rust to the whole area.
Now i need some ideas on how to proceed after getting every thing welded up. My thoughts are to do an epoxy primer over all of it then using something like JB Weld to fasten the new weatherstrip rails in place so that there is no gaps underneath then some paint. Also what to use for the foam that was under the screwed on plates. I assume that was used as an anti rattle.