So. Apparently the traction compounds (glues) they use for track prep are unavailable to buy and the backlog shortage is getting worse.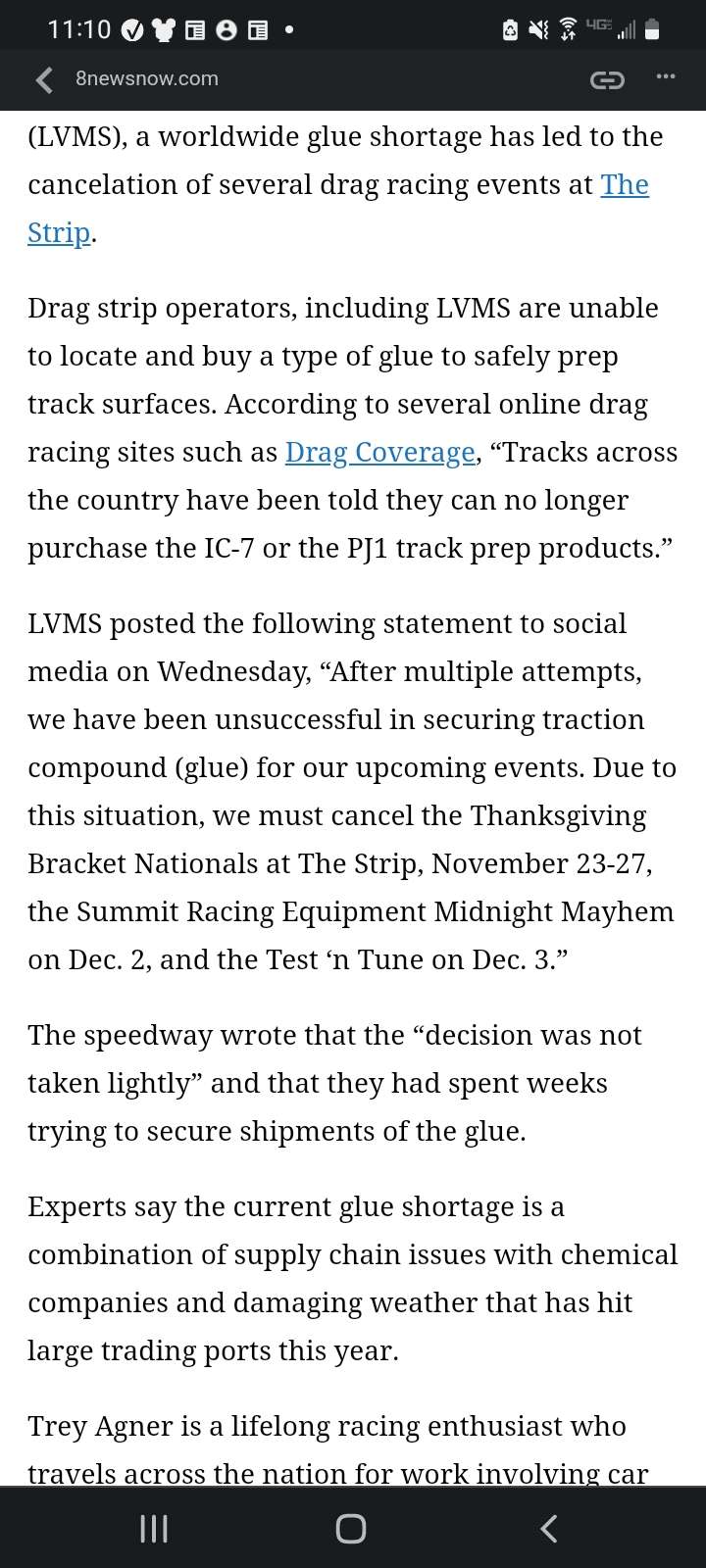 When Las Vegas Motor Dpeedway can't source it you know the smaller guys probably are going to have trouble as well.
It'll be interesting to track if this carries over into spring when demand will go even higher between race series wanting to prep tracks and tours holding race days.
Might be time to get a lower hp street tire for some bracket racing fun car instead while you wait for the big toys to be able to play.