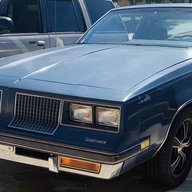 Stupidquestionspro
Master Mechanic
Does anyone have any experience with this brand or set up?

Just like other major components in the car, the radiator cannot work on its own. It has supporting parts that help it perform its function more efficiently. In order for the radiator to reduce temperature of the water and coolant mixture that goes through the engine, it needs airflow that...
Would it be worthwhile to do this or the version with the aluminum shroud rather than a new factory aluminum replacement with a mechanical fan?
Sent from my iPhone using Tapatalk