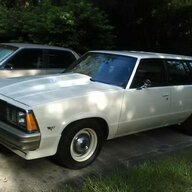 Oct 14, 2008
9,886
5,578
113
The Permatex mirror adhesive is good to use. What I do is take the button and flip it upside down and sand it with 180-220 on a flat surface. I sand it till it is completely uniformly flat.
When the car is done for the night,clean the area as described in the instructions. Then, I glue JUST THE TAB to the windshield, then leave it to cure overnight.
In the morning , put the rest of the mirror on, and tighten it down. Good to go!
View attachment 112066
........and to answer the original question, take it to a glass shop for removal.
Believe it or not, I use the same method. Sand the button down on a flat surface. I even use like a 120 grit to give the button some tooth. When I apply it, I also let it set overnight before installing the mirror back on. So, as you see, I try to do everything right.
I should ask my glass guy what he used on it after putting the new windshield in.