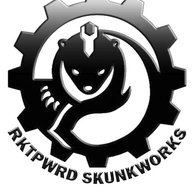 Feb 2, 2015
2,032
6,647
113
Does anyone have a recommendation for QUALITY reproduction under hood decals?

My build has a factory appearing look under the hood and I had bought and installed some decals (emissions info for the top of the fan shroud and a "Keep your GM Vehicle" one for the air filter housing) but the adhesive on the backside wasn't very good and they've started peeling.
Unfortunately I don't recall where I got them from now.

The emissions one on the fan shroud was especially poor, with the heat from the radiator, it bubbled and started lifting almost immediately so I've had to remove and discard it altogether.

Anyone using something that they've had good success with? Specific vendor names would be greatly appreciated.

TIA.