OK I have this start button switch panel installed in my 1984 Monte Carlo and I'm having trouble getting the start button to work the starter every time I need to start the car. It worked a few days ago and now it's not working...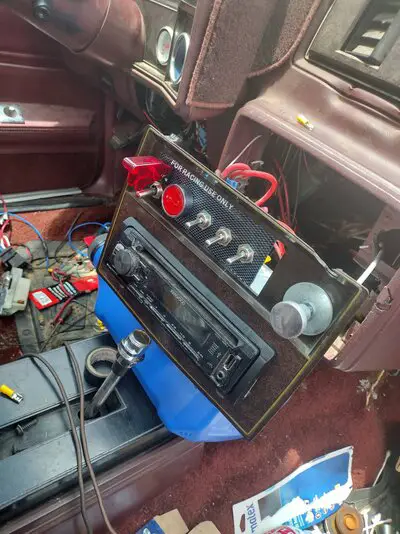 The far left switch cuts the power to everything electrical on and off, as you would with the key. The big red circle button powers and engages the starter, and turns over the motor.
Behind, at the on and off switch bottom wire. 12v runs directly to a 12v power source. On this same switch, there is another 12v wire that is powered when the switch is flipped on.
This switch wire is jumped to the upper and lower connections of the starter switch button, which has 12v power with the main power switch flipped on.
On the top opposite side of the start button switch is the wire that runs to the starter "S" terminal on the starter solenoid. This wire is supposed to show 12v when the starter button is pressed and the circuit should be closed when the button is not pressed.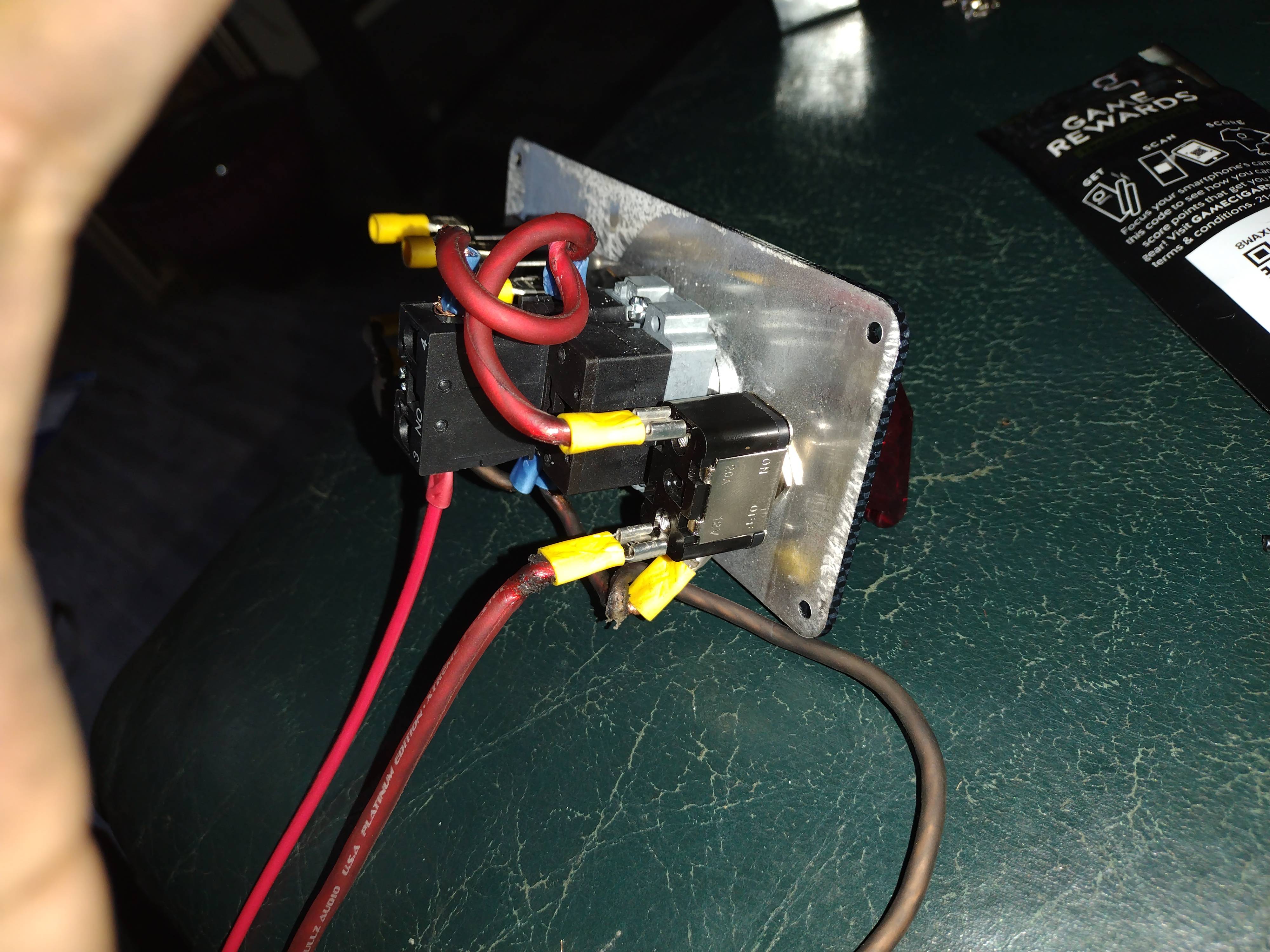 With my multimeter connected at the points that are supposed to show 12v when the main switch flipped on, all show 12v...but the starter wire shows a voltage drop reading 7v when I press the starter button.
All seems good until the 12v power is switched to the starter wire when the start button is pressed...while experiencing this problem, the gauges and radio all power on but dim down when the starter button is pressed.
Starting to think the issue is the starter solenoid wiring running from the starter button to the starter "S" terminal...