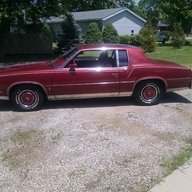 Feb 25, 2011
2,042
205
63
Here's a question I'm sure nobody knows the answer to since it's such an uncommon occurrence but...

Anybody know what's involved in swapping a factory T50 tranny setup in a 78 Cutlass ( with an Olds engine ) to a T5?

All the info I seem to find is generic auto to manual trans swap and stuff pertaining to Chevy engines.