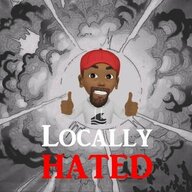 Royal Smart Person
Thread starter
I'm having a issue with my downshifting and it being a little late or hesitant.. and it doesn't do it all the time but it does it a lot.
I checked the adjustment while I had the pan off doing a filter and fluid replacement it presses all the way in when I press the gas pedal all the way down, but I think there's a problem with the retracting when I let off the gas.
My cable is also a little rusted and bent... Which I think is causing the late or hesitant down shifting.
I shouldn't be able to hear the downshifting during deceleration right ? It should be so smooth I shouldn't hear it correct ?
I already have a new detent cable that I could install but if it there's nothing wrong with this one I'd rather not..
Last edited: