Hi! I'm starting a build thread for the 78' Malibu I have. It's my friend's car, he took it to a shop to get it back on the road, but they took the money and ran never to be seen again.
So instaed of taking it to another shop I'm building for him instead. He not too knowledgeable about cars, but is trying to learn, so he's been helping a bit and learning.
Now to the car! It's a 1978 Chevrolet Malibu coupe, and this is how it looked when I got it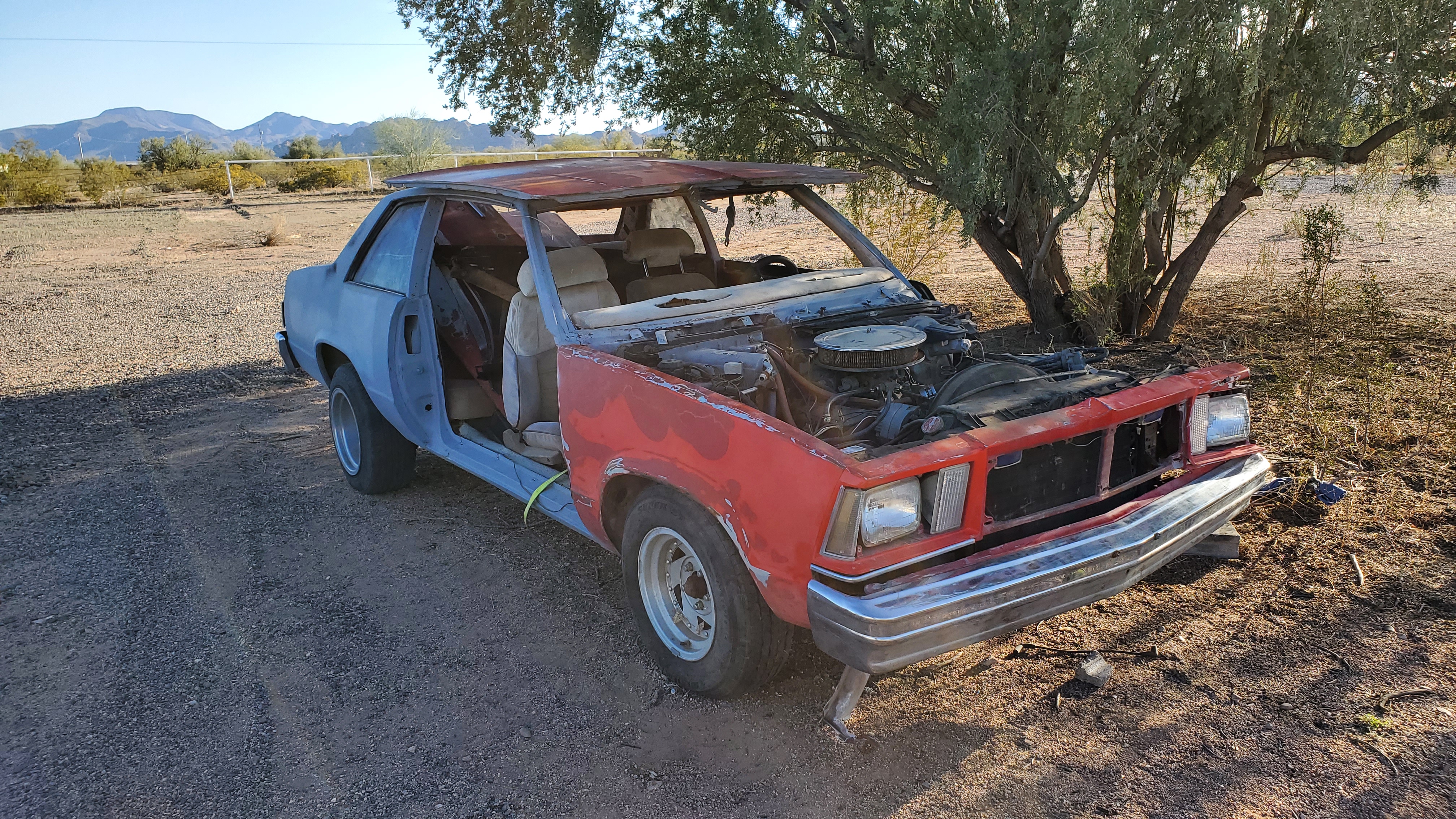 I got the body panels installed in short order, but the pass side of the front fasia is a bit crunched.
After that, I started working on trying to get it to start so I could test the trans. A thm350 btw.
First thing I noticed was the battery cables, never seen hackery like this!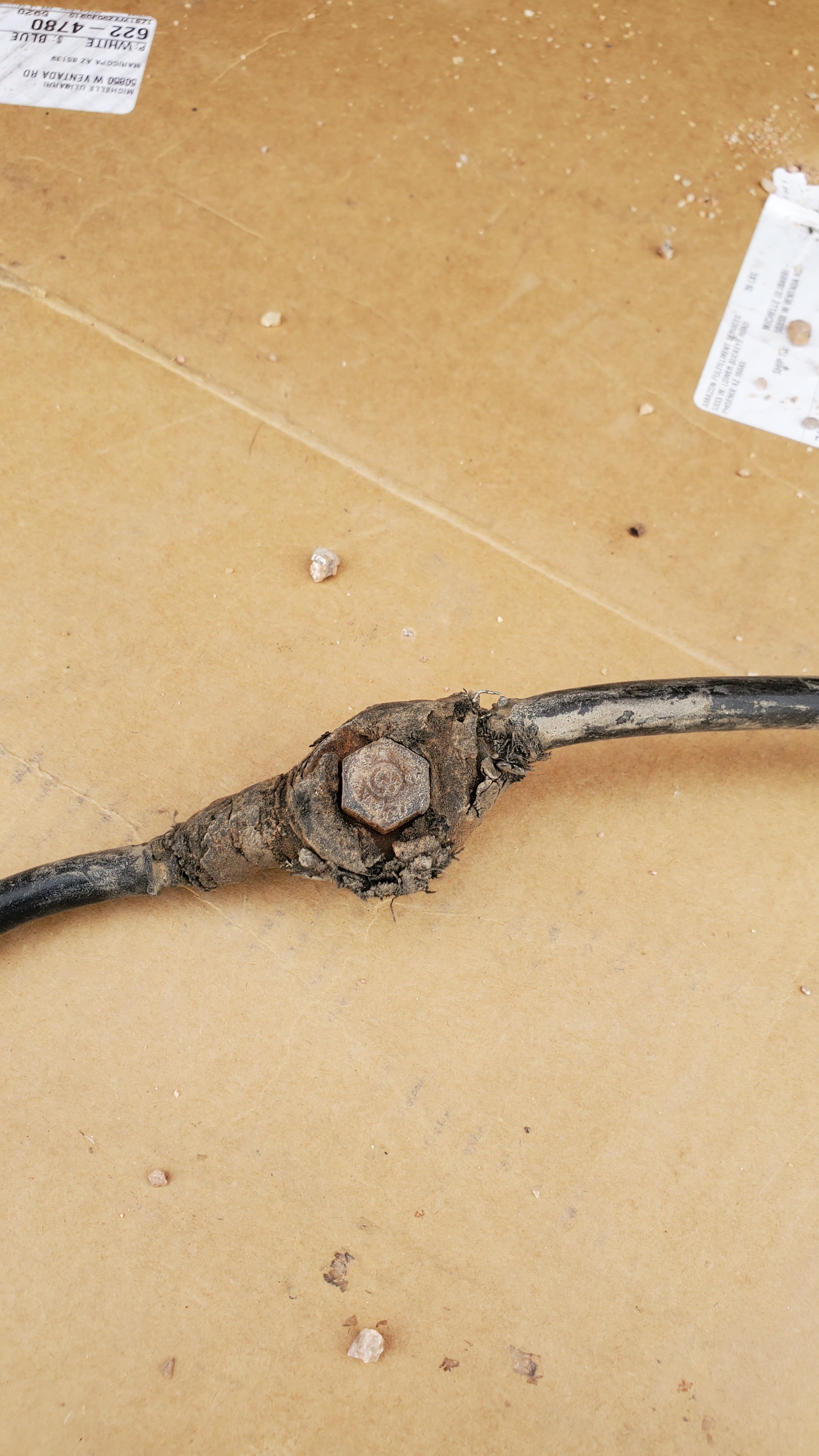 Not to mention that the ground was red and the power black!
So I robbed the starter cable off my wagon next to it and installed a fresh battery. When I tried to crank it I got nothing more then a click.
I was thinking it was the starter at fault, but out of curiosity I tried to turn the engine over by hand with a breaker bar, to find it stuck pretty well. I then noticed that the air cleaner
looked quite rusty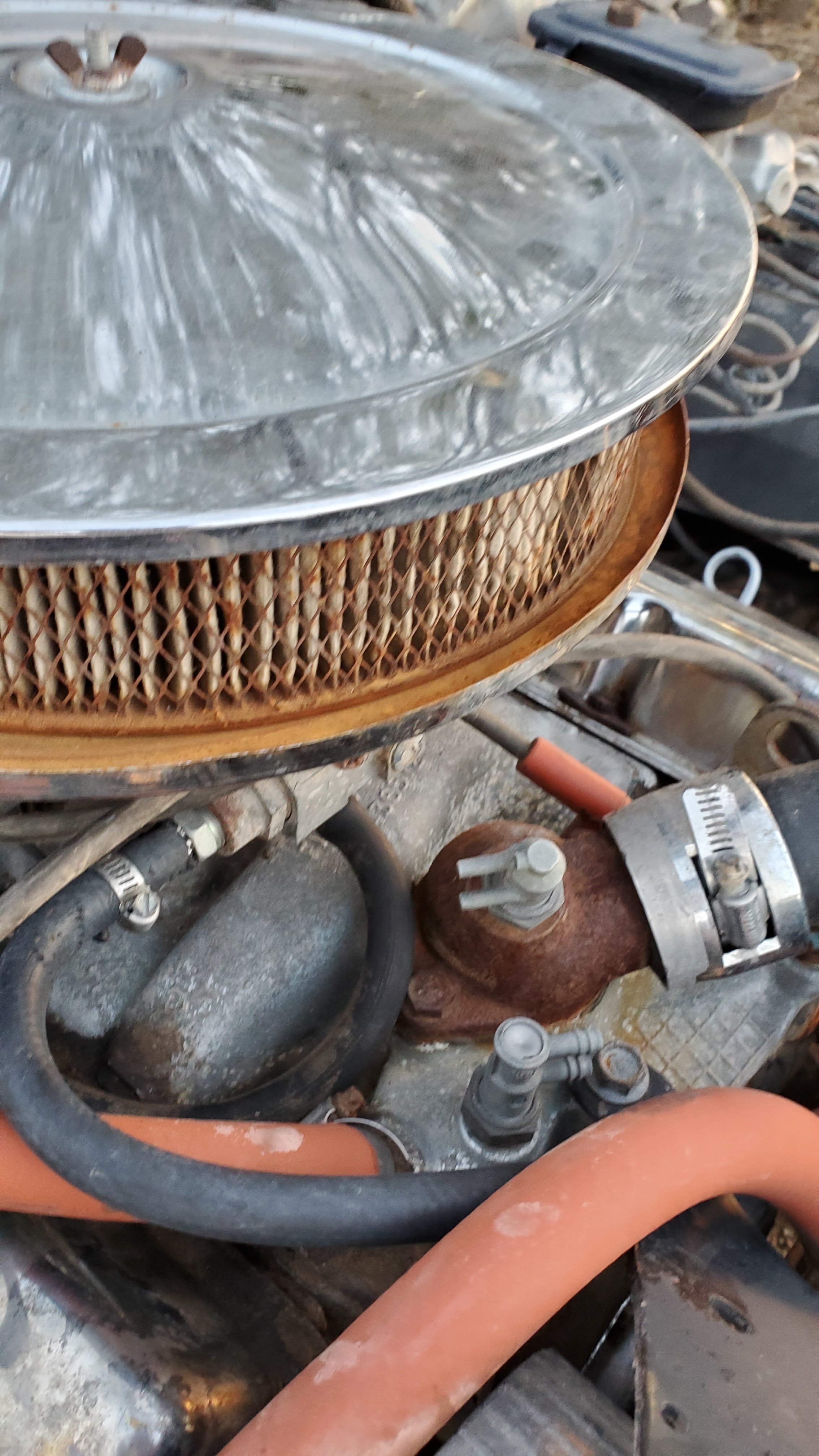 So I removed the spark plugs, and water poured out of cylinders 6 & 8, aka
Water in the Cylinders!
Yay!
So I removed a cylinder head and found some things, none of which good.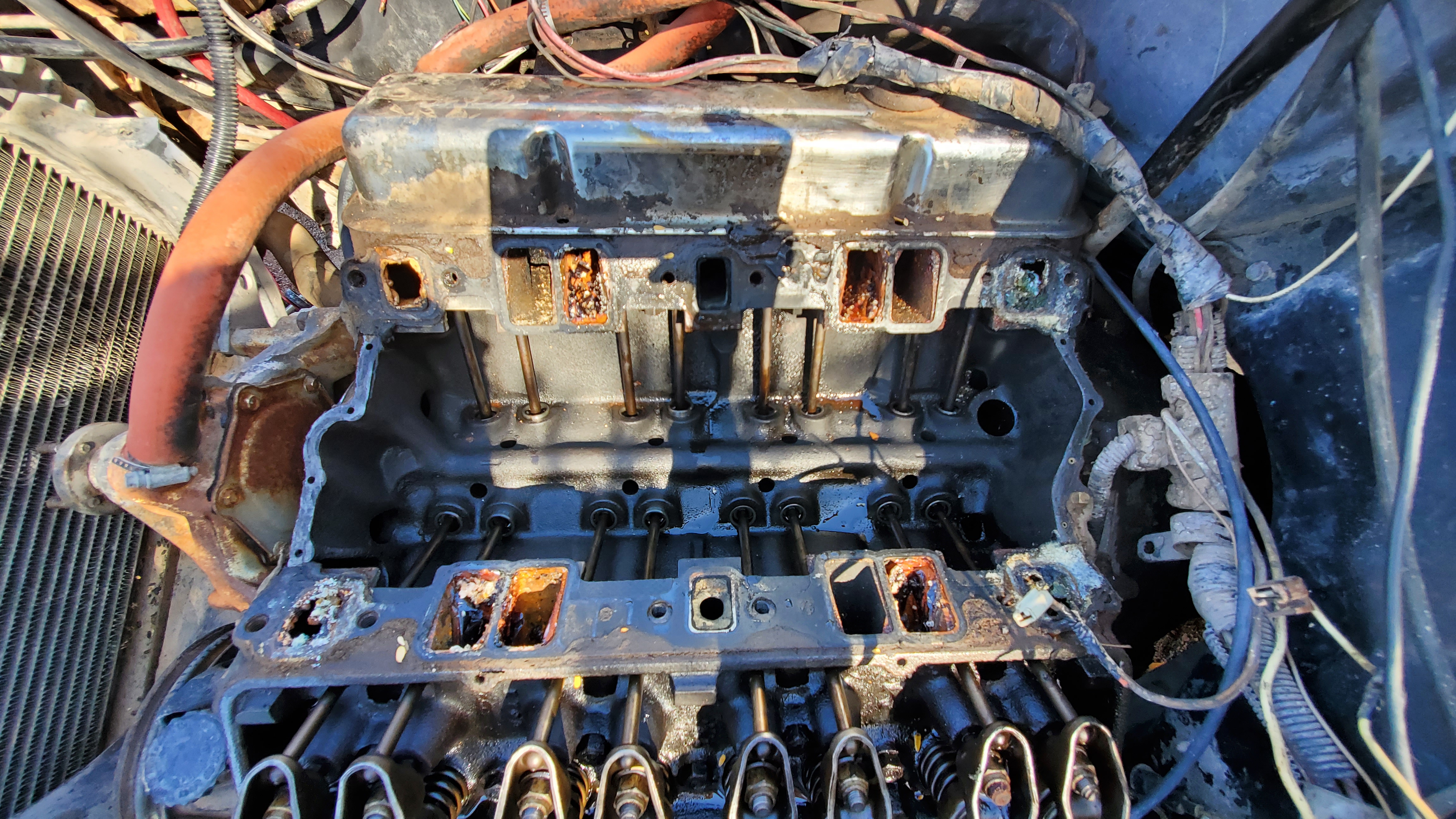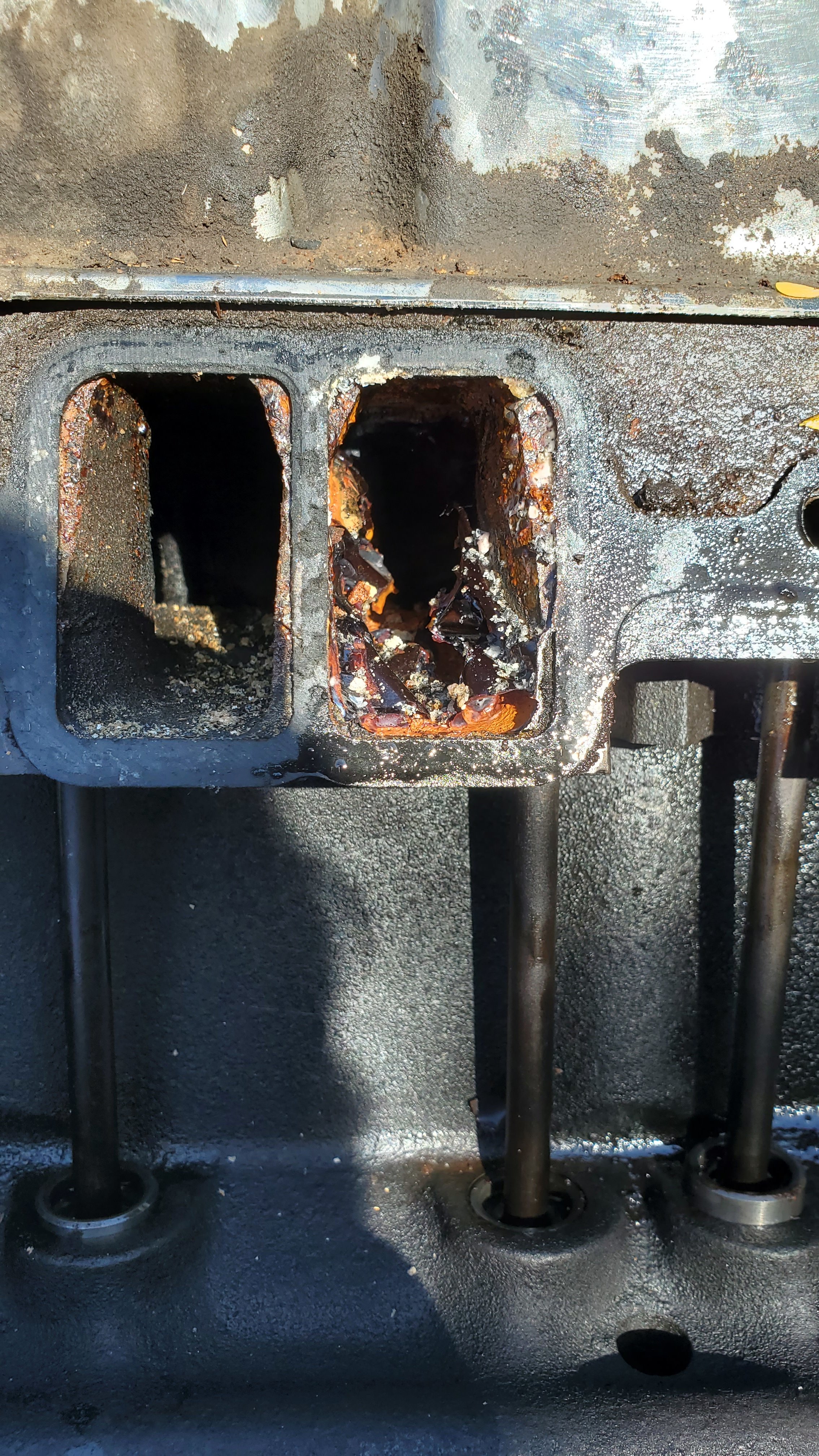 The driver side head is the one I removed because it was the side in the shade lol. Despite it not being the worst side, the bores on the driver side were bad enough to warrant machining.