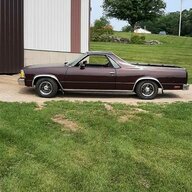 Not-quite-so-new-guy
Thread starter
I say be different and go for one of the truck tailgate ones, you could even have reverse light up with sequential turns

Exclusive "1-2-3" Sequential Turn Signals While other tailgate turn signals are just a standard "blink", the Triple Stack gives your truck a distinctive and sporty look with "1-2-3" SEQUENTIAL amber turn signals.
I was actually looking at similar ones on Summit. Just not digging it. Thank you for the suggestion tho.