For those of you that rag on LS engines and say they lack torque.
Enjoy this data comparing a "built" Olds 350 rocket vs. a
stock
junkyard LS 6.0 liter from a GM truck. Disparaging comments regarding LS engines and their lack of torque continue to be thrown out there without data to back it up so here is the real data.
First up; Freshly rebuilt and properly broken in Olds Rocket 350 with performance camshaft, increased compression, head work and large diameter long tube headers.
Impressive numbers for 1950's technology. A fair apples to apples comparison would be to use a stock engine but I'm afraid the Olds numbers would be pathetic.
Note the torque is decreasing as RPM increases. Maximum torque is
425 @ 4300
RPM. The dotted line is a performer intake.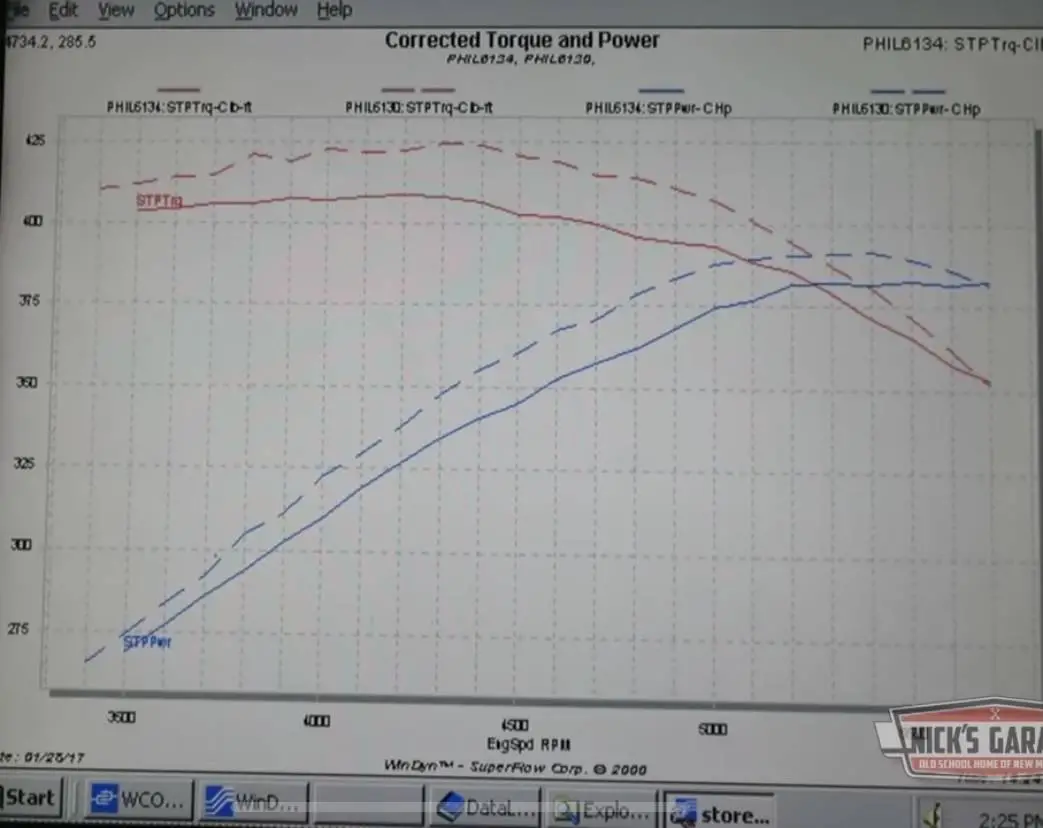 Next: Junkyard LS 6.0 with (blue) zero modifications and unknown miles. Stock exhaust manifolds and stock intake. (Red) a small BTR cam was swapped. Stock torque is relatively flat with a peak of
455 @ 4400 RPM.
Torque rolls off at higher RPM than the Olds. This is not a VVT engine. Performance mods would significantly increase torque and HP. This curve is for a stock 6.0. Hardly fair to compare to a built Olds Rocket 350
Last edited: