Yesterday the question of what the forum residents and denizens did in their shops/garages/sheds on Sundays came up for consideration. Did post at that time but thought a few new pics of the next pending stage of my project might be worth the time to take and upload them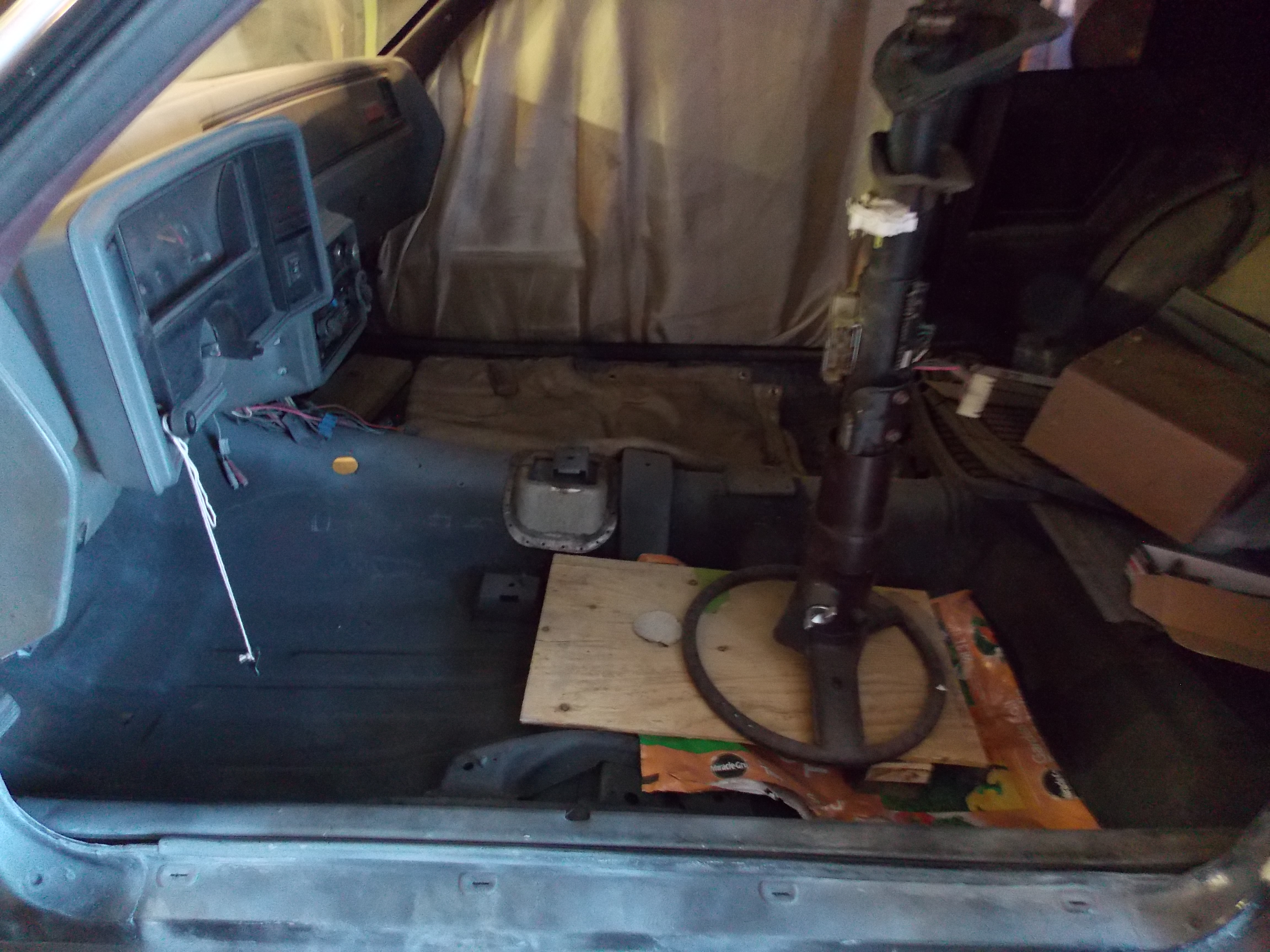 So this is a shot of the completed floor pan work. Both pans have bee completely replaced from the toe boards to the kick up for the rear seat. All that remains to do here is apply some seam sealer where needed just as an additional precaution.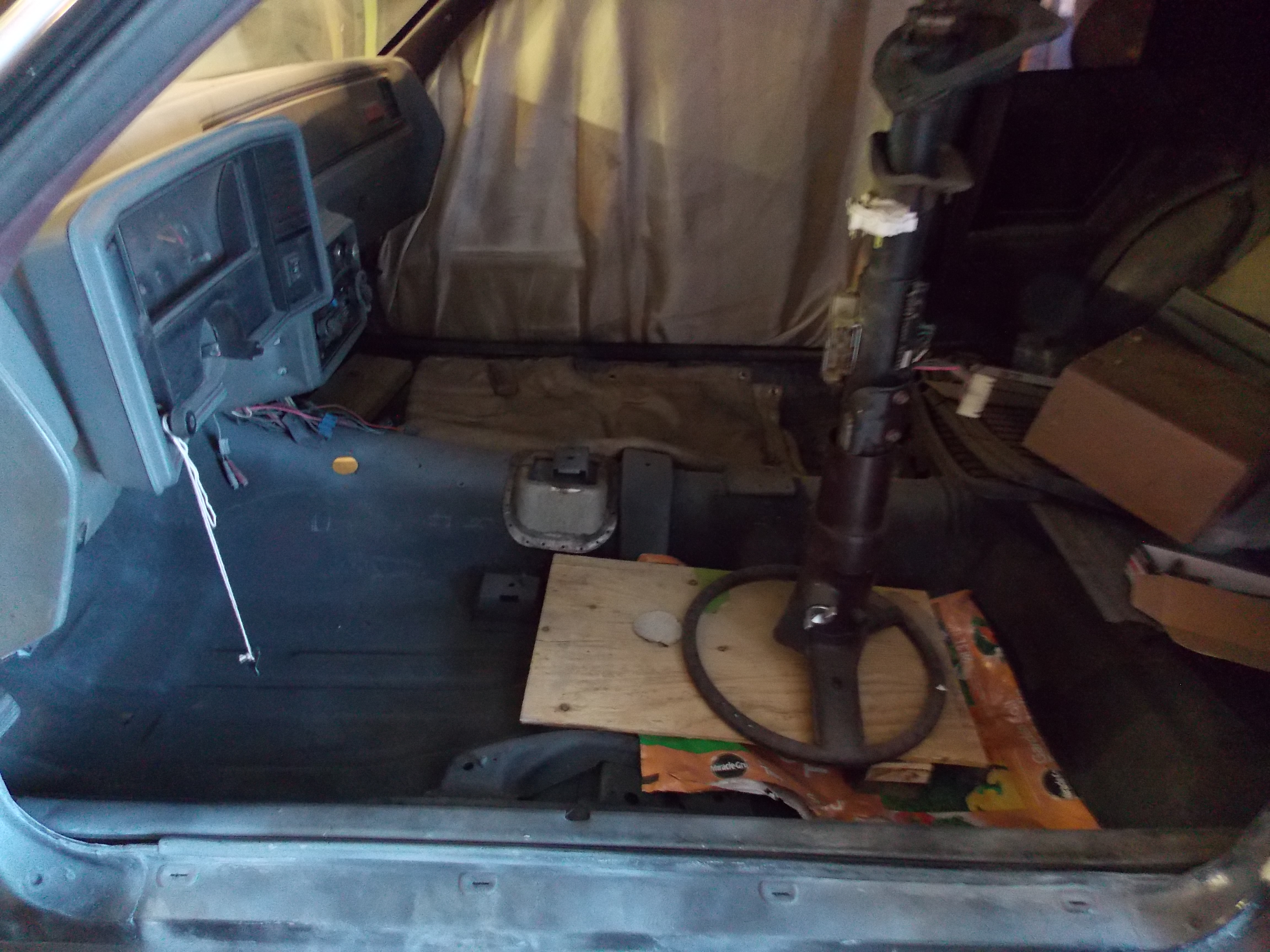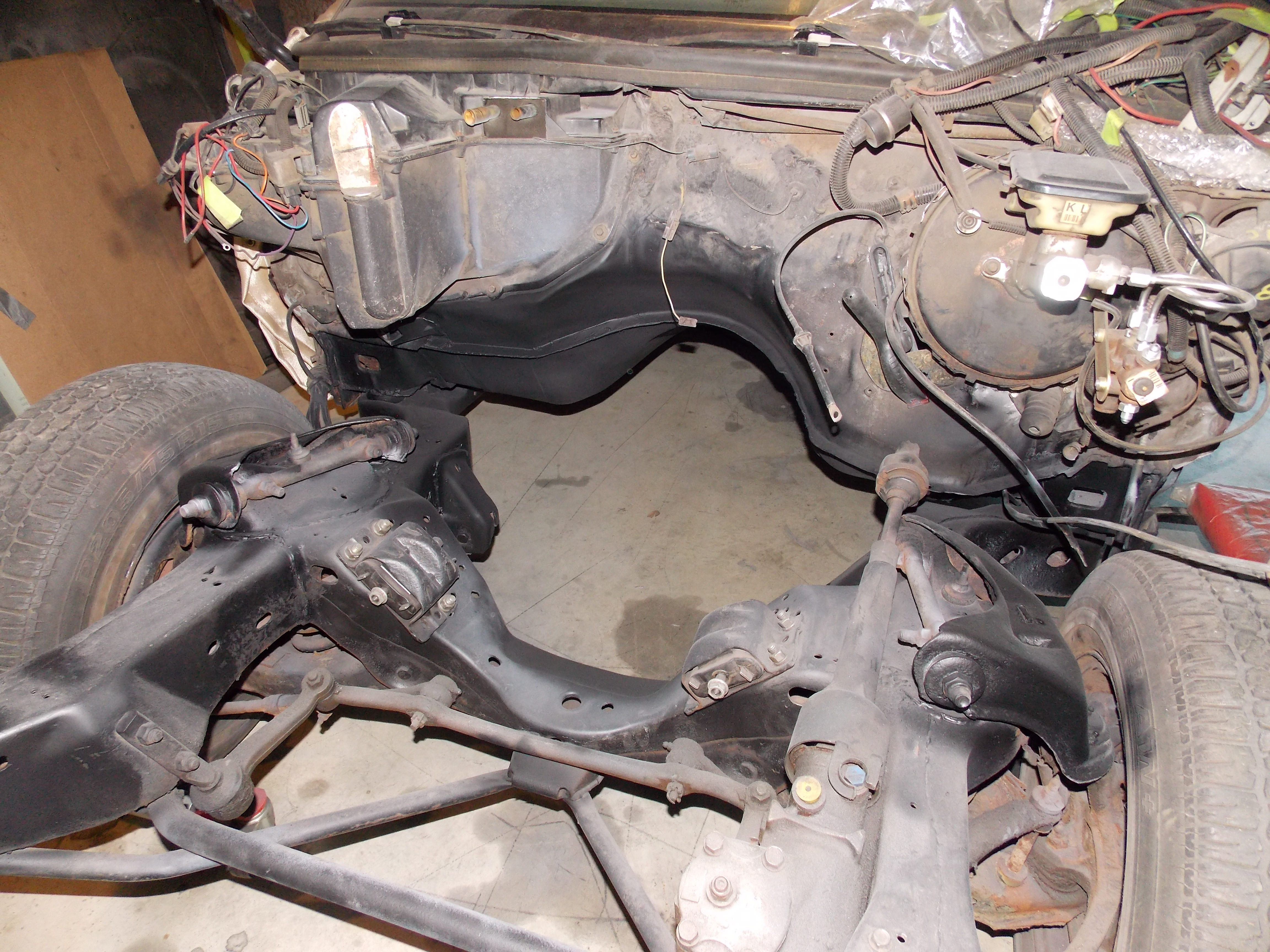 The passenger's side firewall just below and towards the tunnel came in for some attention as well.. Culprit appears to be a catastrophic failure in either the cooling or A/C that ruptured one of heat exchangers and remained unnoticed for a while due to the car being parked while owned by someone else. Right now the A/C is totally decommissioned. The outer casing is heavily damaged along one edge of its floor but might be repairable. Tracking a good used case down around here is a pain and a chore. May have one lined up but getting out to it and negotiating a price remain to be seen.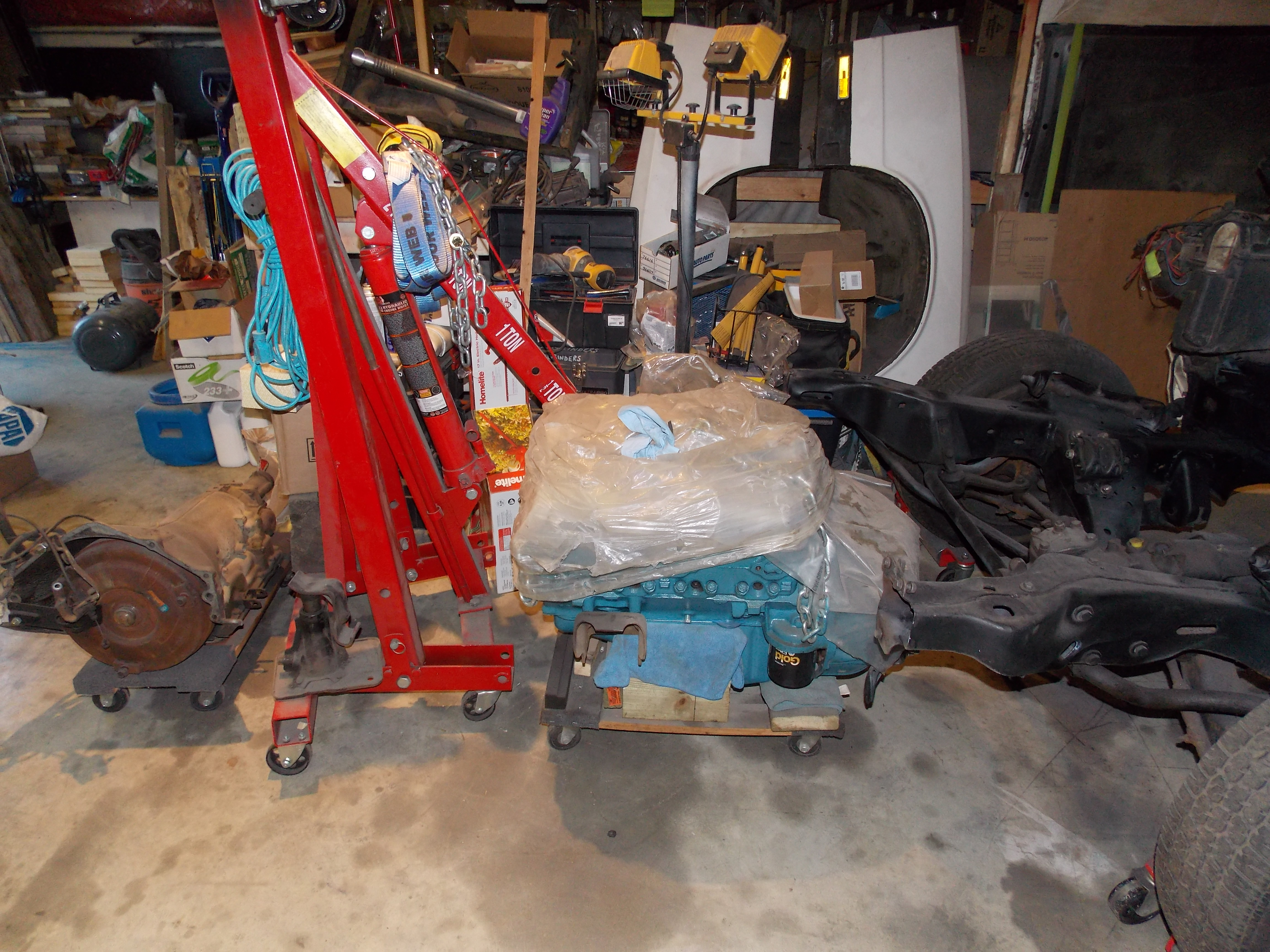 The about to be dropped onto its mounts engine for my project. Having the crane to do the heavy lifting has been a blessing. They can be scored for a decent price from places like Harbor Freight-(this is not a plug, just who I probably got this one from)-. I also have the angle adaptor which is basically a long screw with a hook on it to change the angle of the drop to make mating to the mounts a lot easier. For the keen eyed among you, no you are not seeing things. That is, in fact, a genuine Chevrolet OEM bellhousing bolted to the back of that mill. Behind it is a 153 tooth flywheel and a Hays clutch and pressure plate. It is all assembled using ARP fasteners. The transmission is a Muncie, 1" countershaft case, with a iron mid-plate that has been machined to both index the shaft and take a bolt that locks it into position; no more walking the shaft. The shifter is, of course, a Hurst Competition Plus that I rescued from a salvage yard and rebuilt using parts from the Hurst service catalogue. The clutch linkage is genuine GM, as are the pedals. The Saudi Chevvies were real, not an urban myth, and the proof of that is three bellhousings and four sets of double pedal assemblies that I managed to salvage from some of them that came from the yard I work with. The total count on them was 100+. They were originally ordered by the Saudi Arabians as four door Malibus w/manual V-6's but they became orphans when the deal fell through. Something about the method of payment that neither side would agree to. Remember, this was the 1980's; men drove and women didn't and the manual trannies were believed to be more resistant to sand and driver stupidity. Probably so but the trannies were Saginaws and not particularly all that strong or capable of withstanding abuse and neglect. Think it would have been the clutches that died first but over there, the attitude was drive it, break it, buy another.
Anyway, enjoy. Nick