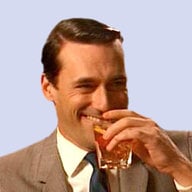 GP403
Administrator
Site Admin
Moderator
So I did a thing. I drastically altered the way user upgrades work here. Now you can upgrade your membership for only $25/year! That's like $2 and change per month. I did away with the monthly option and slashed the price of the per-year option. Easy peasy fire and forget.
Why would you do that? Well, for starters you get rid of most of the banner ads on the site. The only thing that remains are the sponsor banners in the upper right and the inline text stuff that isn't cumbersome anyway.
click the link below to get started. you can use your credit card via Stripe or Paypal. It is a recurring annual charge but you will get a reminder when its time to renew if you wish to cancel.
UPGRADE NOW!
Last edited: