(Mods mover or delete if this is not okay)
Alright, time for one of those threads. I have a Malibu wagon shell and at my folks house and I'd like to know if someone in North Carolina wants to get it. I've had it for sale before and I've had cash and trade offers but nothing came of them. I thought I had pictures (or else I would have made a for sale post).
Car is either 80 or 81, was originally a replacement for my 79. It's white with faded up paint and some patina, maybe a few dents but nothing rusted through that I can tell. The red interior is pretty bad, but I have not been inside it for years. No engine or trans, not sure if it has any mounts currently. All glass, rear spoiler, bumper hitch. I think it was electric windows. Somehow it got an olds hood on it. I can get a title. Also I can get pics in a week or so but I live on the coast and it's close to Rockingham Speedway.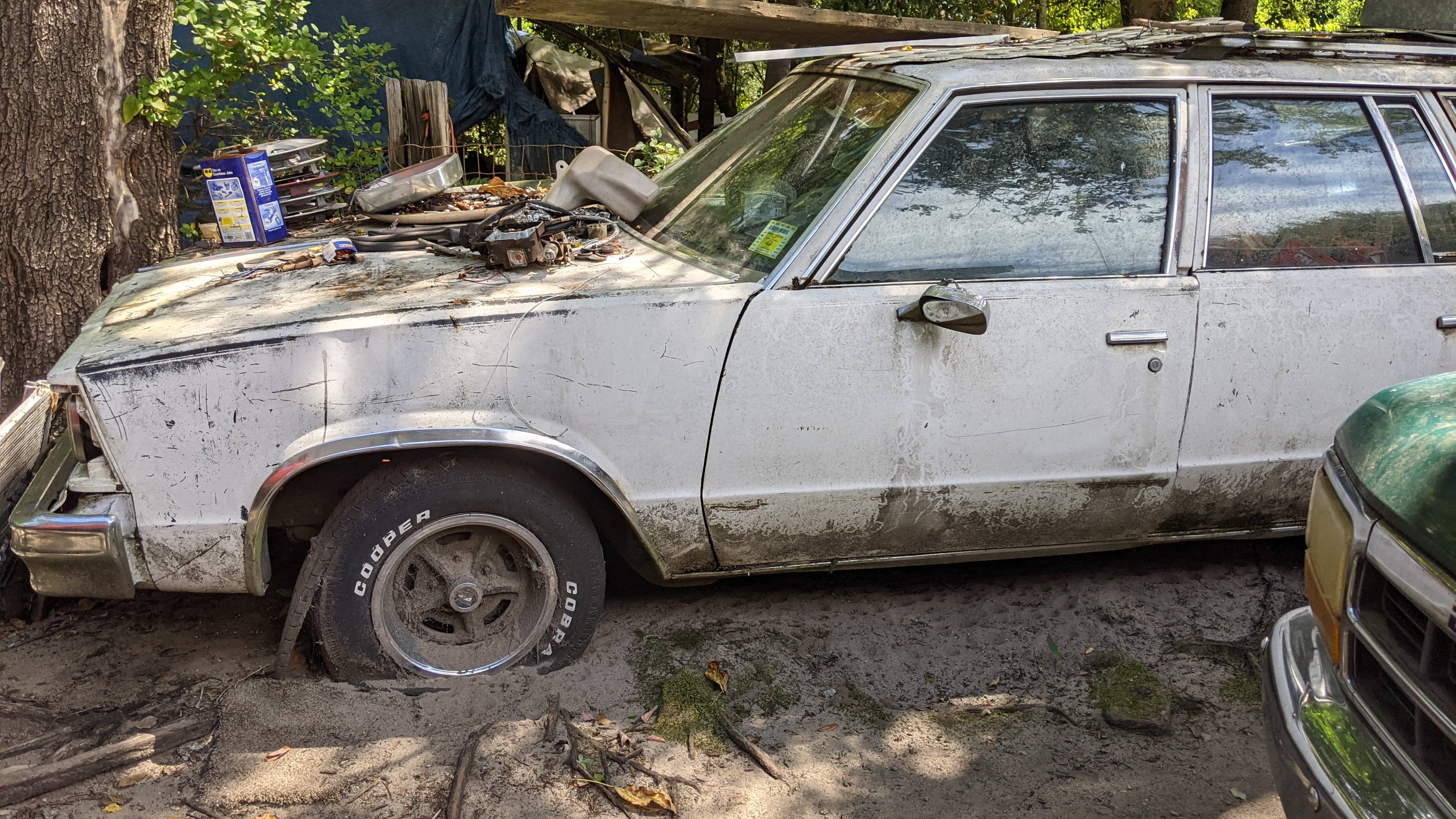 Last edited: