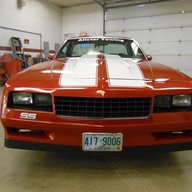 Greasemonkey
Thread starter
Contact Mike at Mike's Monte - I believe he has the clip in your 1st picture new.

I refer to the retainer in your 2nd pic as a Jesus clip only because I'm usually asking for some divine intervention when removing them or looking for them when they come off.
lol....thanks will check the site...