I worked on my exhaust system today, no tail pipes yet but the rest is there loose. I need to lower the car off the lift tables to load the suspension and set the pipes up high as possible. Don't zoom in, there are no nice row of dimes to behold. I'll be hitting all my welded joints with a grinder and touch up as needed once I mend in the H pipe crossover and build the tail pipes. I show signs of hope with the stainless welding but then crash and burn. Practice practice.....
Will band clamp the down pipes to the H pipe and at the mufflers. And band clamp the tailpipes to the mufflers as well so II can remove the system with ease in the event of a failed transmission.
The last photo is of an American Racing Header system and it's not showing the driveshaft centered and neither is mine. It even favors the same side as mine and I was wondering what I did wrong? I made the pipes hug the trans tunnel and rear floor pans, not crazy critical but as best I could. The mufflers are hung exactly the same so must be the floor pan of the car?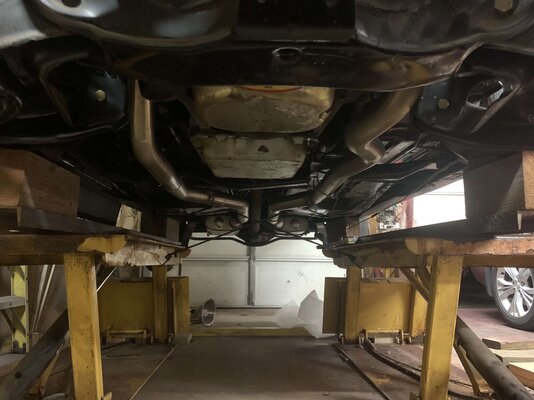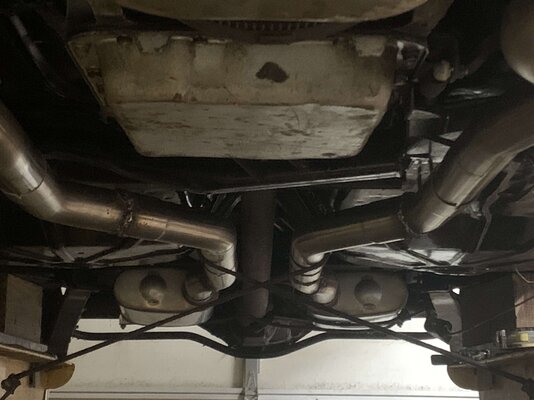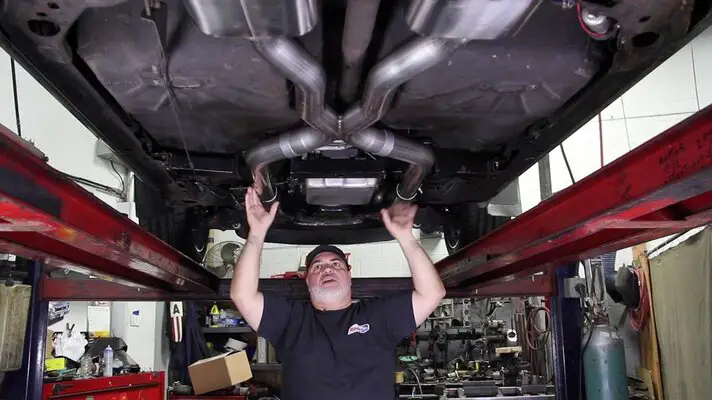 Last edited: