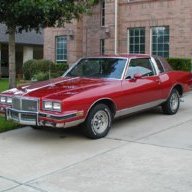 Apr 3, 2015
4,376
6,800
113
Kilcare was great time but HOT!! The best of the best were there. We were there with our friend, and yes that's the Jegs crew we were pitted one away from(pic) Disc Dean(Ohio Street Outlaws) was there and actually won the Saturday event. We didn't fair too well - we were own worst enemy. Never got past 3rd round - 2 double O red lights AND A .002 breakout. Should have won the dash for the cash, .009 package won and we were .002 on the tree and broke out by .001. One lousy thousands of a second.
View attachment 91376
View attachment 91382
View attachment 91383
View attachment 91377
Truck looks killer!
1

1